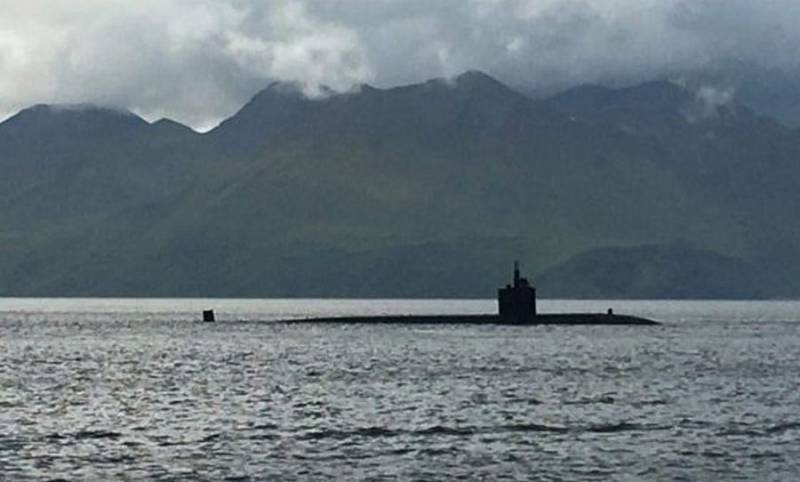 A submarine surfaced near Alaska last week, greatly alarming the US military - it has been suggested that it is a Russian submarine. The submarine was noticed by the crews of local fishing trawlers, who also saw Russian warships in the area. But now there is evidence that the Americans were mistaken - it was a US submarine, writes Forbes.
The submarine in the photo (photo above) courtesy of Alaska Public Media is a Los Angeles-class nuclear powered submarine of the United States Navy. A closer look at the image suggests that this is a Flight-II type boat (carrying cruise missiles), although in such lighting conditions it is difficult to say for sure. This narrows the search to six submarines currently in service with the US Navy. Only three of them are based in the Pacific: USS Chicago (SSN-721) at Pearl Harbor, USS Key West (SSN-722) and USS Oklahoma City (SSN-723) in Guam.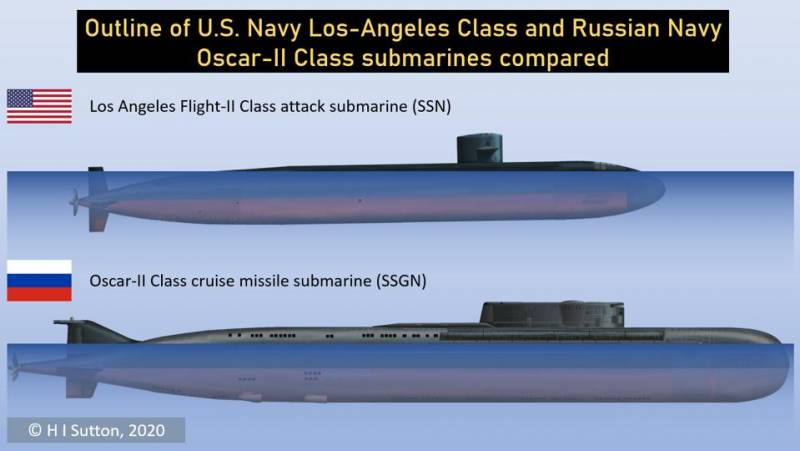 However, Russian Navy submarines were also in the area. During the exercise, a cruise missile was fired from the Omsk submarine. Analysts also noticed a small non-nuclear Russian submarine of the Varshavyanka class.
Identifying submarines is not easy - often even photographs of a submarine do not give a clear idea of ​​its class and country of ownership. In this case, the photograph shown by Alaska Public Media was clear enough to identify the type of submarine. It is likely that, against the background of the confusion caused by the Russian naval exercises, the appearance of its own submarine off the coast of Alaska led to a commotion in the US Navy.