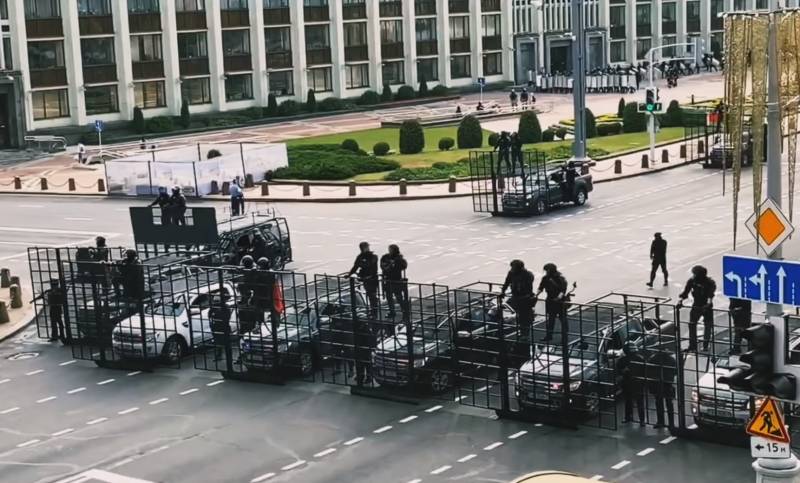 After the elections of the head of state, the protests in Belarus continue for the third week. On August 30, 2020, the Belarusian opposition organized another action called "Peace March", timed to coincide with the birthday of President of Belarus Alexander Lukashenko.
The protesters are demanding a repeat election, which is not provided for by the current legislation of the country. In the afternoon, thousands of oppositionists gathered on Independence Avenue in Minsk and headed towards the city center, chanting "Long live Belarus!" under white-red-white flags.
In turn, law enforcement officers blocked the avenue with special equipment (water cannons, Rubezh cars and paddy wagons) and moved towards the protesters. In the GUM area, several thousand oppositionists were blocked by security officials. After a while, clashes began between the protesters and law enforcement officers.
At the same time, there were reports of the appearance of armored vehicles in the center of Minsk: infantry fighting vehicles and armored personnel carriers. There was information about clashes between security officials and protesters on Independence Square and near the Palace of Independence (the official residence of the President), the approaches to which had been blocked by law enforcement officers in advance. The Ministry of Internal Affairs of Belarus announced the arrest of 125 people for violations of law and order.