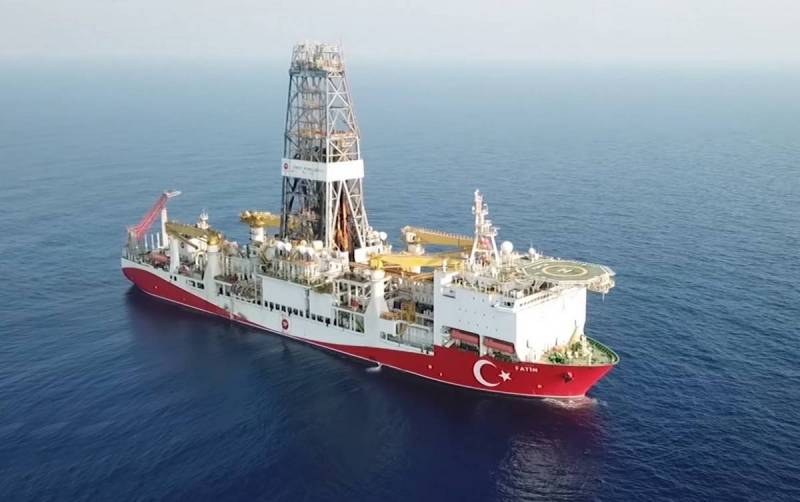 Turkey is gradually depriving Russia of its "energy weapon", writes Dimitar Bechev, a researcher at the University of North Carolina, on Foreign Policy. The geographical location between the producers of hydrocarbons in the Middle East and the South Caucasus, as well as the consuming countries from the EU has long been a real trump card for Ankara. But the recent discovery of a large natural gas field off the country's Black Sea coast could really make a difference for the Turks.
Turkish President Recep Tayyip Erdogan promised to start using the Black Sea gas in 2023, by the 100th anniversary of the Republic of Turkey. If you believe him, Turkey will be able to meet almost 7 percent of its annual demand for this fuel only from domestic sources. This is no small achievement for a country traditionally dependent on energy imports.
But trade relations with Russia are at stake. Since the nineties, Gazprom has been the main supplier to the Turkish market, occupying almost half of it. In fact, since 2005, when the Blue Stream pipeline was launched, Turkey has become the second largest consumer of Russian natural gas after Germany. Moscow has always had the upper hand in trade negotiations with Ankara, whether it be establishing a pricing formula or take-or-pay clauses in long-term contracts.
But now the situation seems to be changing in Turkey's favor. Since 2018, state-owned housing and utilities company BOTAS, as well as several private importers, have begun purchasing large volumes of LNG from Algeria, Nigeria, Qatar and the United States, which offer lower prices than Gazprom. Pipeline gas supplies from Azerbaijan are also gaining momentum.
In turn, Gazprom's share in the Turkish market decreased from 52% in 2017 to 47% in 2018 and only to 33% in 2019. The notion, Mr. Bechev continues, that Russia possesses an "energy weapon" to oppress its neighbors, popular in the 2000s, is no longer relevant to local markets.
Access to gas fields in the Black Sea will further strengthen Turkey's negotiating positions.
The neighbors of this transcontinental power, Romania and Bulgaria, will closely monitor the results of the "gas" race.
Good
news
lies in the fact that the Black Sea is much more ready for regional cooperation than the Eastern Mediterranean, where the interweaving of irreconcilable contradictions nearly led to bloodshed. [...] Although there are some problems here, the borders are generally settled, and the exceptional
economic
zones delimited
- the author believes.
Yes, in the Mediterranean, Turkey acts as a bully, interfering in the affairs of Greece, Egypt and Israel. However, the expert continues, in the Black Sea, refusing energy from Russia, it could play a productive role, setting a positive example for neighbors seeking to diversify gas supplies.