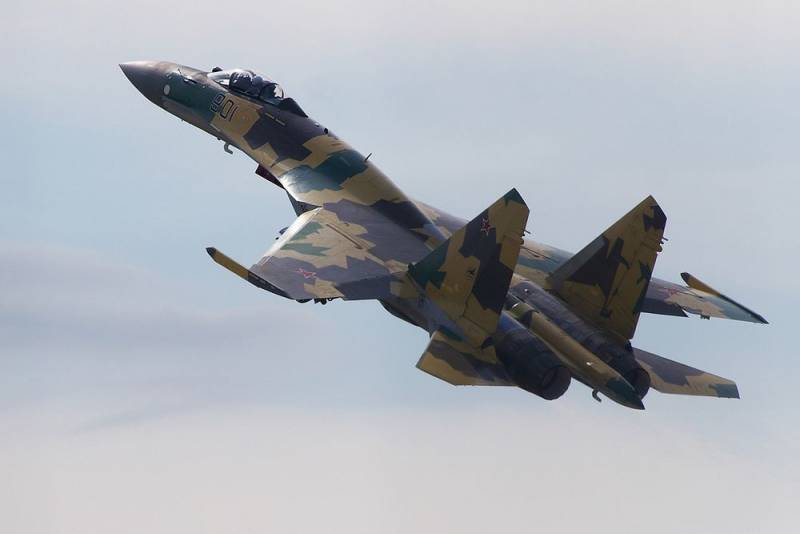 After Athens began negotiations with Paris on the acquisition of Rafale fighters for the Greek Air Force, Ankara decided to urgently acquire Russian multipurpose Su-35 of the 4 ++ generation, writes the Greek edition of Pentapostagma.
The negotiations of the Greeks were the last straw that overwhelmed the patience of the Turks, who were previously nervous about the presence of French Air Force aircraft in the Eastern Mediterranean and the strengthening of Egyptian aviation. And the Turks turned to Moscow for help.
Turkey's ambitious leadership is now trying to change the status quo in the Eastern Mediterranean that has emerged since World War II. The Turks want to annex oil and gas fields. However, Ankara is unlikely to succeed, since the major world powers agree to change the generally accepted borders only as a result of wars.
In this regard, the statement of the adviser to the Turkish Foreign Ministry, professor at Bahcesehir University, expert Abdullah Agar deserves attention. He believes that after the purchase of the S-400 by Turkey, there is a high likelihood that Ankara will take the next step and purchase from Moscow Su-35, even from those available from the Russian Air Force. The Turks are no longer interested in the fifth generation F-35. This is because Turkey simply will not be able to use them because of the US restrictions imposed on them. Washington will not allow Ankara to use the F-35 against NATO allies.
Agar stressed that Turkish President Recep Erdogan had virtually no choice left. But, despite the differences, Ankara is not going to leave NATO. And if the Turks buy not only the Su-35, but even the Su-57, this will not have a dramatic effect on relations with the United States. And the Americans already know that the Turks are going to buy 40 Su-35s.
At the same time, Russian expert Alexander Sitnikov has no doubts that Ankara needs the Su-35 for a "gas war" with Greece and Egypt. At the same time, the presence of such a number of Su-35s will not make them dominant in the Turkish Air Force, which are armed with 240 F-16s.
He is confident that Turkey is coming
economic
catastrophe, so the authorities want to avoid this at the expense of other countries, taking their deposits with raw materials. In addition, Erdogan is being pushed by Turkish nationalists who dream of a "great empire." As a result, Erdogan's aggressive rhetoric is already causing outright irritation, and sometimes anger, in half of the planet.