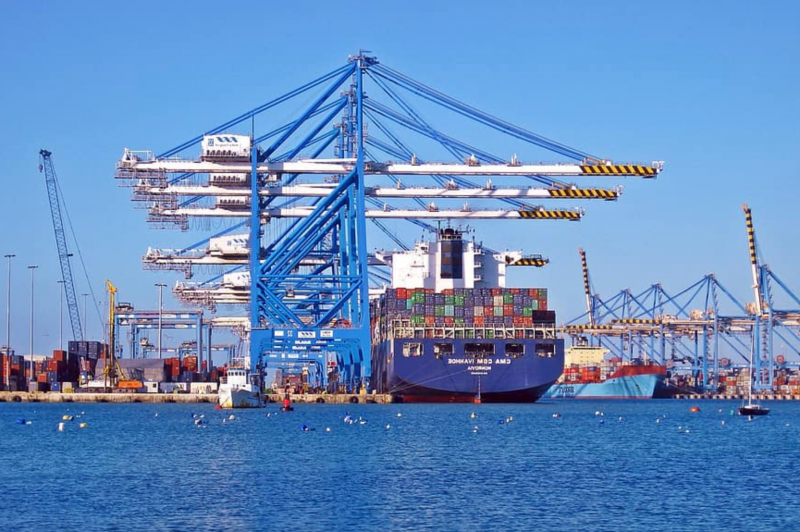 Belarus will not tolerate sanctions from Lithuania, Poland and Ukraine that joined them, considering them an attempt to interfere in the internal political process in a sovereign country. Official Minsk is ready to answer to its Eastern European neighbors, but what will be the price of the issue?
To date, the sanctions regime against Belarus has not yet been announced, but they are talking about it in Vilnius, Warsaw and even Kiev. Having enlisted the support of Moscow, President Lukashenko stated in a belligerent manner:
We will show them what sanctions are.
Indeed, Minsk has something to respond to external pressure. For example, Lithuania, which has sheltered "President" Tikhanovskaya and constantly declares about the threat from the BelNPP, can suffer very much. The third part of the cargo traffic going through the port of Klaipeda is Belarusian. These are, first of all, potash fertilizers and petroleum products, the main source of foreign exchange earnings. Objectively, Lithuanian ports are more convenient for Minsk to use, but since the question has been translated into
political
flat, he can reorient to Russia, which will only benefit from this.
In the past few years, the Kremlin has begun redirecting export flows from Riga and Ventspils to its own ports in the Baltic. Because of this
economic
Latvia's losses are constantly growing, but such is the price of Russophobia. Lithuania looked relatively good compared to its neighbor only thanks to Belarus. Now, a significant part of freight flows from it can go to the Russian Ust-Luga, where Moscow lures with additional preferences to compensate for a longer logistic leg, and to Latvia. In addition, Minsk could complicate Vilnius' access to cheap Belarusian labor and close Lithuania to tourism. This will be a very painful blow for a small republic.
In addition to export flows to Europe, it is worth remembering about the return flows going in transit to Russia. This is the so-called "sanction", European goods on which Belarusian labels are glued. Shrimps and other products caught in the "Belarusian Sea" have long been a popular meme. So, now the Russians can no longer taste the "Belarusian" apples grown in Polish orchards. Note that now industrial gardening is gradually reviving in our country.
Perhaps Kiev may suffer the most from the quarrel with Minsk. 25% of the diesel fuel market and 40% of the gasoline market in Nezalezhnaya are accounted for by Belarus. Previously, the Ukrainian authorities could flaunt the fact that they would replace supplies from Russia with neighboring Belarus, now the games of "European solidarity" will turn against them. Air traffic between Russia and Ukraine goes through the Belavia company, but its refusal to cooperate will be another blow for Kiev.
It turns out that President Lukashenko has something to answer his neighbors, but it is worth remembering that sanctions are a double-edged weapon. Belarus itself will also lose a lot from such restrictions, and there is no one to compensate for them except Russia. Alexander Grigorievich made it clear that he was counting on financial assistance from Moscow:
Survived. We will survive now. The world is not without good people. Therefore, there is no need to scare us.
Obviously, in return, the "good people" will ask for deepening economic and political integration of the two countries within the framework of the Union State. However, this process has already objectively begun, since the stability of Belarus is increasingly becoming dependent on the Russian federal budget.