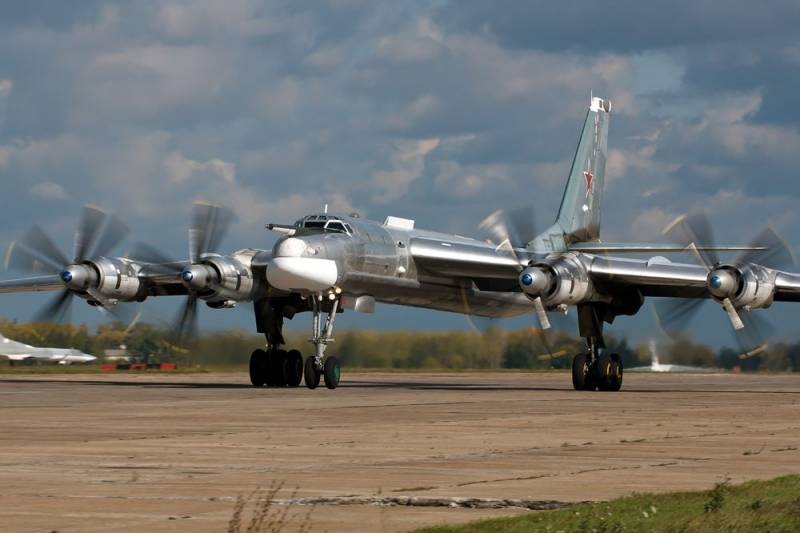 Fighters of NATO countries were raised on alert to escort Russian long-range anti-submarine Tu-142 aircraft over five seas and two oceans. Admiral Nikolai Evmenov, who commanded the Ocean Shield 2020 exercises, spoke about this at a briefing.
According to the military leader, Russia sent 10 Tu-142 to carry out missions in the far sea zone. The admiral stressed that Russia carried out its actions in strict compliance with international norms. The flights were carried out over neutral waters. During these exercises, the Tu-142 crews confirmed their high level of qualifications and demonstrated their readiness to complete the assigned task anywhere in the world.
It should be noted that Russia simultaneously flew the Tu-142 of the Northern, Pacific and Baltic fleets, as well as the Long-Range Aviation of the Aerospace Forces. They stayed in the sky for more than 12 hours and flew over 10 thousand km during this time. At the same time, the Joint Aerospace Defense Command of North America has already confirmed that Russian aircraft did not leave international airspace and did not violate air borders.
In total, 33 aircraft, 15 helicopters and an unknown number of drones from the Russian Navy and Aerospace Forces took part in the aforementioned maneuvers. At the same time, the escort of Tu-142 by NATO aircraft is not unusual, the Russians do the same, regularly meeting various Alliance aircraft near their borders. It's just that this time the Americans and their allies had to strain a little.