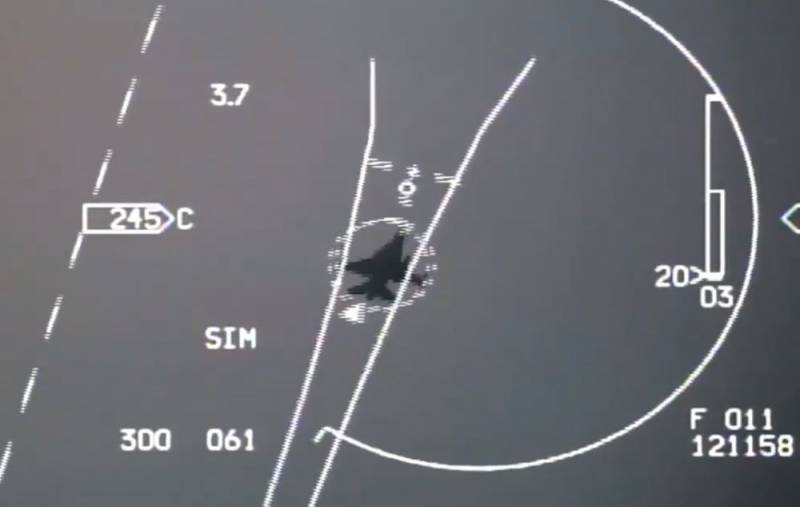 The Turkish Ministry of National Defense announced the interception of six F-16 fighters of the Greek Air Force (similar to the Turkish ones) in the "restricted" zone of the Eastern Mediterranean. A video appeared on the Web that demonstrates how the Turks are targeting the planes of a NATO ally.
It should be noted that the Turks established the aforementioned zone in violation of international law, i.e. arbitrarily and without the permission of the world community. The incident itself took place on August 27, 2020, when Greek fighters took to the skies from Crete and headed towards Cyprus during the Eunomia exercise.
The maneuvers took place between 26-28 August 2020 south of Cyprus. They were attended by the Navy and Air Force of four countries: Greece, Cyprus, Italy and France. Ankara considered what was happening as a threat to the country's security.
We remind you that the already complicated relations between Greece and Turkey have recently aggravated even more. On August 12, 2020, the Turkish frigate Kemal Reis, after a collision with the Greek patrol boat Limnos, received
serious breach
... At that time, the Turkish ship was guarding the research vessel Oruc Reis, which was conducting scientific research in an exceptional
economic
zone of Greece near the island of Kastelorizo.
During the "butting" of surface ships, a Greek submarine quietly swam under Oruc Reis and
cut
its wires and cables. After that, the Turks had to stop their activities and head to the port of Antalya.