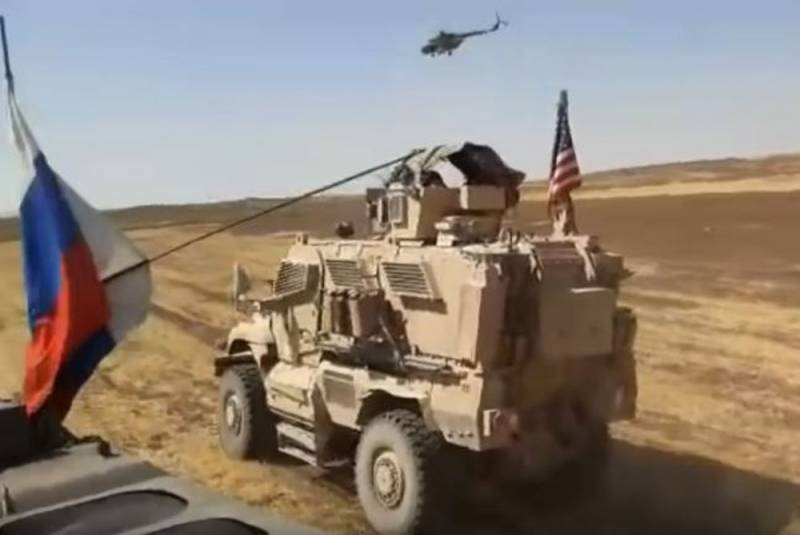 The White House accused Moscow of
incident
that happened in Syria. According to Washington, the Russian servicemen deliberately hit the American vehicle with their armored vehicles. Eventually
suffered
several US military, writes the Bulgarian Internet publication Mediapool.
Russian vehicle collided with coalition armored vehicles in northeastern Syria, injuring crew members
- said a representative of the White House.
According to him, in order to avoid conflict, the American armored car immediately left the scene. Washington believes that "such dangerous and unprofessional actions" are contrary to the Russian-American agreement on the prevention of conflicts in Syria. According to the official statement, the United States does not want escalation, but has "an inalienable right to self-defense against hostile actions."
At the same time, the Pentagon was informed that a telephone conversation took place between the Chief of the General Staff of the RF Armed Forces, General of the Army Valery Gerasimov and the Chairman of the Joint Chiefs of Staff, General Mark Milli. However, the details of the conversation were not provided.
Comments from Bulgarian readers:
What soft armor the impudent hegemon have
- Venelin Velev paid attention.
The Russian military was tired of diplomacy and bowing to their older brother, and, as shown in the video, they pursued arrogant Americans as prey, as if on a hunt.
- considers the Angels.
It looks like the Wagnerians will now be persecuted in the afterlife
- reasoning without_name.
The Russians are looking for trouble. But they must understand that anyone who seeks finds them
- Kirill Kovachev commented.
With servile Trump, they (Americans - ed.) Will face a lot of humiliation
- sure balrogbg.
I don't know about Trump, but under the socialist Biden, three countries - the United States, Russia and China will act in sync
- thinks the user toto.