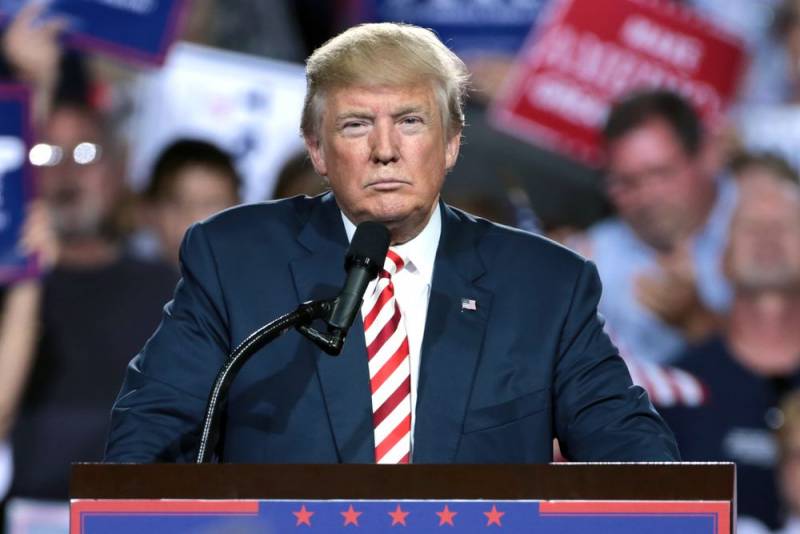 US President Donald Trump, during an election speech to his supporters in New Hampshire, explained why Washington is forced to buy Russian oil. The hour and a half speech of the American leader was published on his Twitter account.
Republican Trump complained to the crowd that representatives of the US Democratic Party have been obstructing the laying of oil pipelines to some states for many years. They deliberately interfere with the expansion of the pipeline network in the country.
New England (the so-called six-state region in the northeastern United States - ed.) Has the highest energy prices in the United States. Do you know why? Because Governor Cuomo does not allow pipelines to be laid through New York State so that oil and gas, of which we have a lot, can get there.
- Trump explained.
The owner of the White House stressed that most of the Russian oil goes to those states that are under the control of the Democrats.
According to the Federal Customs Service of Russia, almost $ 2019 billion (2,2 million tons) of oil was exported to the United States in 4,7, which is 2,5 times more than in 2018 (1,8 million tons). At the same time, according to the US Department of Commerce, much more Russian oil was imported to the country in 2019 - over 7 million tons for $ 3,4 billion.The difference in statistics is explained by the fact that the Federal Customs Service considers only oil sent directly to the United States, and the Americans take into account all Russian oil, including delivered through third countries.