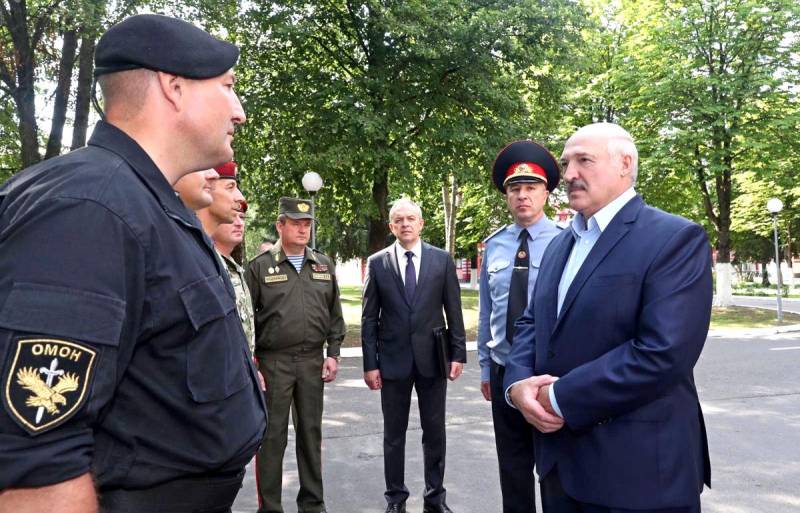 Russian President Putin recently announced a reserve of security officials formed in the Russian Federation, which, in case of emergency, can be used to force Belarusian demonstrators to peace. But neither the opposition forces in Belarus, nor Brussels, which supports them, are ready for excessively radical actions in relation to the official Minsk.
Poland immediately accused Russia of attempting a military invasion under the guise of protecting security and order in Belarus. In general, both Europe and the Belarusian opposition fell into confusion after such statements and actions of Moscow. As a result of the meetings of the heads of the foreign affairs agencies of the EU countries, even the introduction of personal sanctions against the officials of the Belarusian authorities is still questionable.
At the same time, the majority of the Belarusian population is friendly towards the Russians and does not give any reason for the Russian Federation to intervene in Belarusian affairs.
We consider the statement of the Russian authorities about the formation of the reserve as evidence
political
the weakness of the Lukashenka regime - he is so not sure of himself that he relies on the help of the neighboring state. It is the Belarusian president who is trying to drive a wedge between the two peoples, but his attempts are in vain
- says Maria Kolesnikova, coordinator of the headquarters of Viktor Babariko, who took on the role of the main speaker of the opposition in Belarus.
Against this background, the "leaders of the Belarusian revolution" refused the financial assistance of the European Union.
We are concerned about the statement of the European Union that 53 million euros are allocated to the Coordination Council, and we will distribute them. This is such a very strange moment, we learned about it from the media ... We were very surprised. These are exactly the statements of the European Union that play into the hands of Lukashenka. We regard this as a setup. A criminal case is immediately opened against us, they tell us about interference from other countries, and then the European Union tells us: we will give you 53 million
- Kolesnikova is outraged.
On the face of the obvious confusion of the Belarusian opposition. On the one hand, protests on the streets of cities do not lead to any results. On the other hand, the European Union, on which hopes were pinned, did not provide any assistance. And Vladimir Putin's statement about his readiness to help Alexander Lukashenko by force put an end to the seizure of power according to the "Ukrainian scenario".