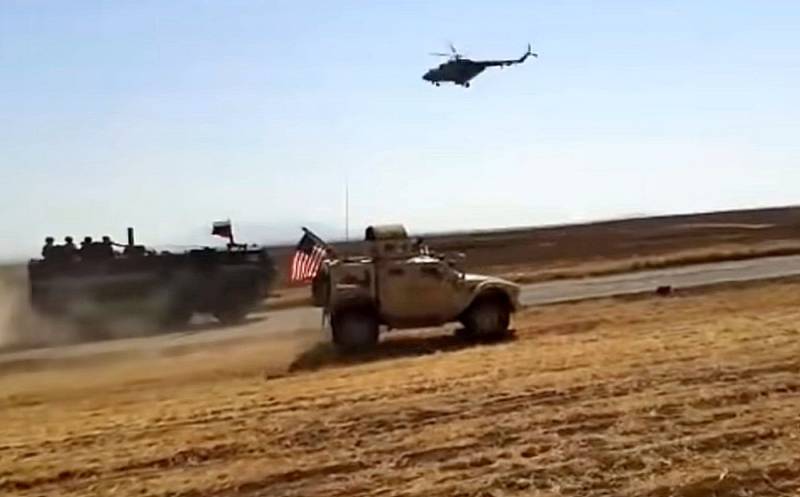 Pentagon spokesman Jonathan Hoffman said the United States will take the necessary action to protect its soldiers in the event of any threat to their security in Syria.
We warned the Russian side that the behavior of their servicemen is dangerous. Therefore, if necessary, we will defend ourselves, reserving the right to adequately respond to any aggressive actions of the Russian Federation.
- noted Hoffman in response to
skirmish
, which happened the other day between American soldiers and a Russian military patrol in Syria near the border with Iraq.
The military official called the behavior of the Russians provocative and unacceptable. He also hoped that both sides would return to routine work in order to prevent armed conflicts in the SAR. According to a representative of the US security department, their military avoids open clashes with Russian military personnel, and the professional actions of the Americans during the last incident deserve every respect.
On Thursday, August 27, the Russian Ministry of Defense, following a telephone conversation between the heads of the general staffs of the Russian Federation and the United States, accused the latter of trying to block a patrol of the Russian military police in Syria and of violating previously reached agreements. In response to the provocations of American soldiers, the Russian military took all the necessary measures to fulfill the tasks assigned to them.