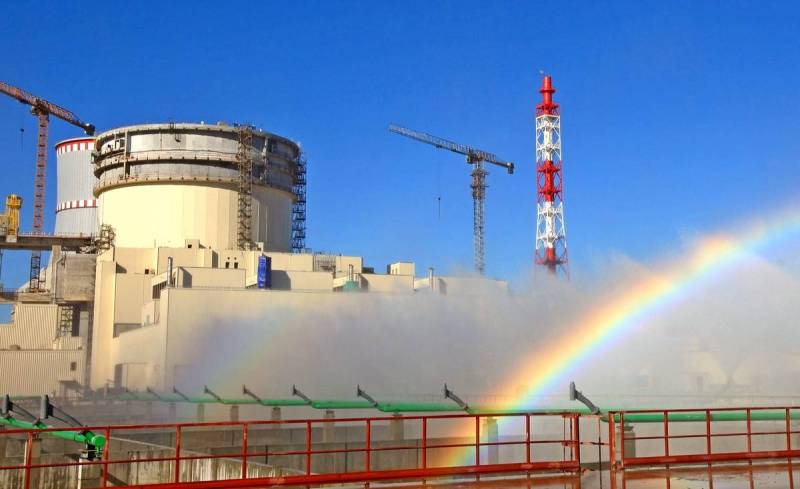 According to the newly elected President of Belarus Alexander Lukashenko, Russia will financially support his country in this difficult time associated with the protests following the election of the head of state. However, the Russian Federation may introduce restrictive lending rules that will prevent financing of the construction of the Belarusian nuclear power plant. Biznes Alert reported.
Russian leader Vladimir Putin confirmed the words of his Belarusian counterpart that the Russian Federation will provide military support to Minsk if "things get out of control." Meanwhile, Belarusians are protesting against, as they believe, the falsification of the presidential elections and demand new ones.
Lukashenka announced that Russia will refinance the debt of Belarus for one billion dollars. The press service of the Ministry of Finance of Russia announced that this issue will be analyzed in accordance with the instructions of the government.
The Ministry of Finance, meanwhile, has prepared new rules for the provision of foreign loans as part of the revision of the budget
policy
... Russians want to "create a positive image of the Russian Federation as a responsible international lender and donor." Thus, under the new rules, countries in a state of military conflict may not receive loans from the Russian Federation; subject to UN sanctions; bankrupt countries, etc.
According to RBC, Armenia, Belarus, Cuba and Venezuela may stop receiving Russian financial assistance - the financial situation in these countries meets some of the above criteria. However, Russia reserves the right to make exceptions "taking into account the strategic nature of the political relations of the Russian Federation with the creditor country."
The Kremlin has so far provided financial support to Belarus, including by giving Rosatom loans for the construction of a nuclear power plant in Ostrovets. Since 2008, Belarus has provided eight state and bank loans for this. As of March 2020, Minsk owed Moscow about $ 7,5 billion and $ 0,44 billion to the VEB bank for the construction of the Ostrovets nuclear power plant.
Lukashenko is counting on Putin's help, but Belarus already owes Russia a lot for the construction of the nuclear facility. The Russian Federation can agree to the above exception from its financial rules and provide Minsk with new loans, but then Old Man can say goodbye to the Belarusian nuclear power plant.