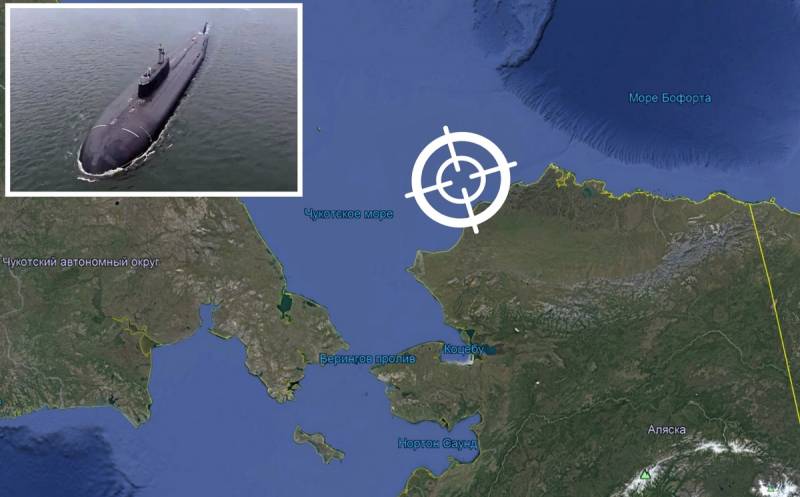 The press service of the Northern Command of the American Armed Forces reported on the unexpected surfacing of the Russian strike submarine "Omsk" (Project 949A "Antey") off the coast of Alaska on August 27. It is reported by Radio Free Europe.
So far, nothing is known about the reason for the submarine's surfacing - the US authorities have not received any messages from Russia.
We can always help those who are in a difficult situation
- indicated in the message of the command.
The Russian military later told The Associated Press that the submarine had surfaced during the exercise.
According to the US Coast Guard, Russian warships caused concern to American commercial fishing vessels in the Bering Sea as early as August 26 - the latter informed the Coast Guard about the appearance of Russian ships and their concerns about it.
According to US Coast Guard spokesman Kip Wadlow, they contacted the command of the joint base Elmendorf-Richardson in Alaska - there they confirmed the location of the Russian warships as part of the previously planned military maneuvers. Some US Navy officials had information about the Russian exercise.
News
the unexpected surfacing of a Russian submarine off the coast of Alaska did not go unnoticed by the American audience.
Well, we are waiting for Trump's statements that our military is lying, and this is just another fake news
- a certain Alan Smith threw a "stone into the garden" of the American president.
The Russians are just playing with us. They do it all the time and they still have a lot of tricks up their sleeves.
- says Petra Carlisle.
I really hope you guys are watching Russia and China. They will certainly attack. You can disagree with me or call me crazy. But I tell you they are preparing for war. Just waiting for the right moment
- wrote the user CrimsonGuard under the corresponding entry on the official page of the North American Aerospace Defense Command on Twitter.
The Russians cannot be stopped. When Putin sees Trump is silent, he moves on
- the Rbuff user is getting creepy.
Careful, they can plant the Russian flag on the North American submarine shelf, as they did in northern Canada. Moscow has always considered the North Pole the territory of Russia
- warns the reader with a long nickname There is no #MemoryHole, we'll remember your BS.
What's happening? Russian submarines off the coast of Alaska, Russia ramming the American military in Syria, China launching missiles in the South China Sea, Putin sending nuclear bombs to Venezuela ... I think Trump is setting us up
- AmericanWoman panics on the page of the American journalist Olga Loutman, the author of the American weekly Newsweek.
Not good news. I got an unpleasant feeling when I read the headline. While Trump lies to the American people, Russia takes control of Alaska
- annoyed Trish Murphy.