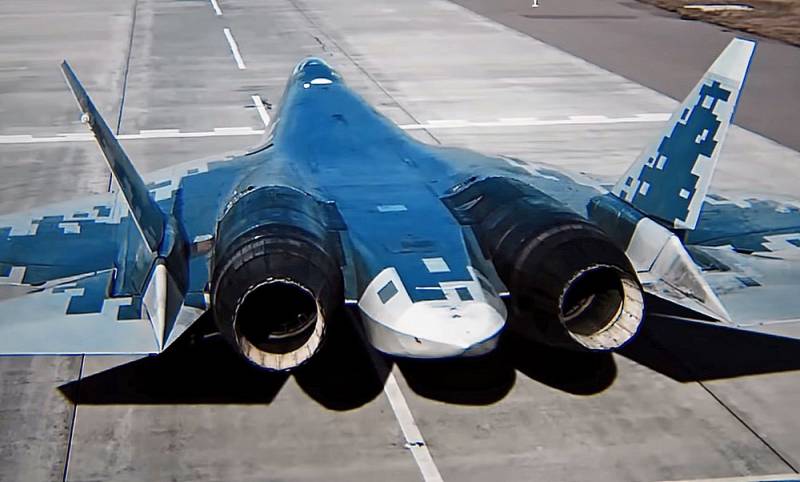 Turkey's acquisition of fifth-generation Su-57 stealth fighters will have irreparable consequences for relations between Ankara and the North Atlantic Alliance. Can Turkey leave NATO in this regard? Analysts of The National Interest argue about this.
The purchase of the Russian S-400 surface-to-air missile system once caused strong disapproval from Washington and strengthened relations between Ankara and Moscow. The Russian Federation will not stop there - the Kremlin is testing the ground for the possibility of selling to Erdogan the Su-37 multipurpose fighters, and in the near future - the Su-57. Thus, the Russians are proposing to the Turks to abandon the purchase of American F-35s - especially since the overseas partners have already excluded Turkey from the production of these combat aircraft. Earlier, the head of the Russian state corporation "Rostec" Sergei Chemezov noted in an interview with Turkish media that Russia is ready to sign an agreement with Turkey on the supply of Su-57.
It is noteworthy that Ankara is showing interest in Russian weapons systems during the period of tense relations between the only country of the Alliance in the Middle East and the European members of NATO - primarily due to the growth of Turkey's military activity in the eastern Mediterranean Sea and its geological exploration in this region. Moreover, the United States is about to impose sanctions on Turkey for Ankara's purchases of Russian weapons.
The Kremlin is trying to drive a wedge between the members of the Alliance, and not without success. Turkey can thus reorient its defense priorities, and the purchase of the Su-57 will actually lead to the collapse of NATO.
- notes the columnist NI.