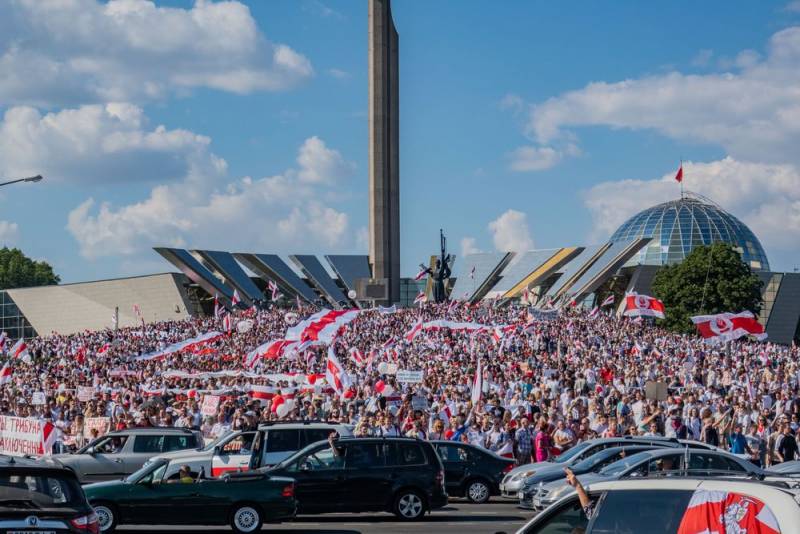 Polish writer and public figure Wojciech Tsejrowski said that the democratization of Belarus would lead to chaos and did not reflect the true interests of Poland, Telewizja Republika reported.
We prefer a situation where there is order. Will Ms Tikhanovskaya say goodbye to Russian military exercises on her country's territory? Such proposals do not sound, so I can safely assume that nothing will change in relations with Russia.
- he considers.
The publicist did not rule out that Warsaw could assist Svetlana Tikhanovskaya in gaining recognition from the international community. But for this one "thank you" from her will not be enough. If she promises to return to Poland "primordially Polish lands", then she will be helped with the legitimacy and democratization of the country.
At the same time, journalist Tomasz Sommer, editor-in-chief of Najwyższy Czas, wrote in his Twitter account that "in the event of the collapse of Belarus, Grodno should be transferred to Poland".
Very soon the Law and Justice party will announce this. They will try to stir up nationalism, following the example of 1938, so that we secede from the alliance with the West and become Putin's accomplices - just like on the eve of World War II, when Czechoslovakia was partitioned, we became Hitler's accomplices. Then we got Zaolzie. For a year
- added in his Twitter account the lawyer Roman Gertykh.
In turn, the former deputy of the Diet, political scientist Mateusz Piskorski, during the broadcast on the YouTube channel Pravda.ru, confirmed that Warsaw, under certain conditions, may present territorial claims to Minsk.
In his opinion, this can happen on orders from Washington, because Poland has long ceased to engage in its own foreign
policies
as it moves in the US channel. He explained that before the arrival of the head of the US State Department, Mike Pompeo, to Warsaw on August 15, 2020, the Polish leadership did not know at all how to behave in relation to the events in Belarus. He stressed that Poland has long been under the external control of the United States and has lost all independence.
If the external curators of Poland give the order: "Everything, annex Grodno and Brest" - the Poles will be happy to do this
- he is sure.
However, there is no such command yet, so Warsaw will follow the current instructions, Piskorski summed up.