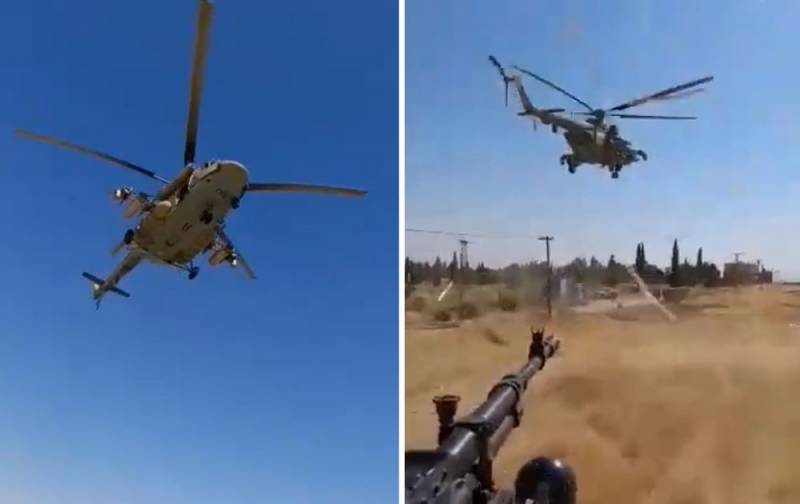 A video appeared on the Web of a Mi-8AMTSh transport and assault helicopter of the Russian Aerospace Forces hovering over a ground patrol of the American military in the Al-Hasakah province in northeastern Syria.
It should be noted that recently, Russian military patrols and humanitarian convoys are accompanied by rotary-wing vehicles. For the US military, the very appearance of Russian helicopters overhead has a depressing, deterrent, and at the same time pacifying effect. Americans often have no desire to demonstrate their "exclusiveness."
The footage shows that another Russian helicopter is flying around the scene. Local sources claim that the action takes place on August 24, 2020, and the second helicopter is the Mi-35M, which covers a colleague. At the same time, the Russian convoy consists of a pair of Typhoon-K universal armored vehicles, two Tiger armored combat vehicles, one armored Ural-4320 and an armored personnel carrier-82A.
On the same day, the Americans obstructed the advance of the Russians in the countryside of Deirik and the helicopters had to drive them away again.
The US military is in Syria illegally. They prevent government troops from taking control of the entire country. Therefore, they have to be "squeezed" from the Syrian soil. Now the US military is trying to prevent the advancement of Russians and Syrians to the oil fields.