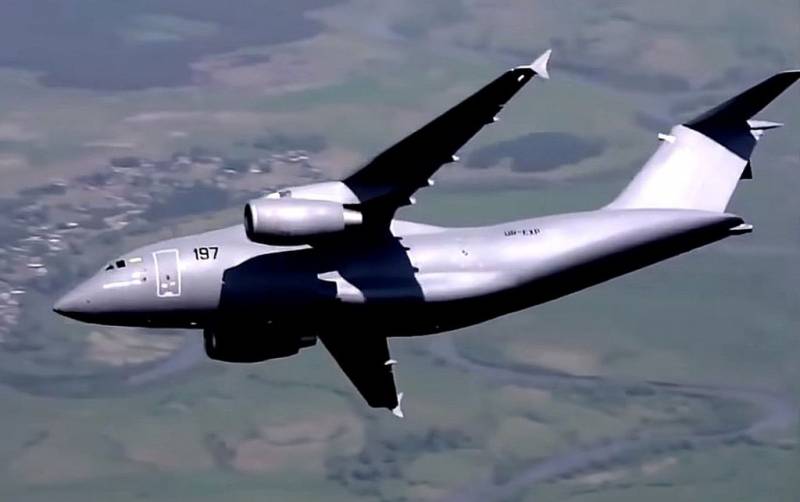 Ankara received an offer from Kiev to establish joint production of aircraft, Turkish newspaper Milliyet writes.
The new head of the Ukrainian state-owned company Antonov, Alexander Los, has visited Turkey. He discussed the details of possible cooperation in the aircraft industry.
Ukrainian Ambassador to Ankara Andrey Sibikha told the newspaper that the Ukrainian side is ready for joint work. He explained that a representative Ukrainian delegation headed by the Deputy Prime Minister will arrive in Turkey one of these days. The diplomat said that the negotiations will be carried out not only at the political level, technical specialists will also communicate.
Now we are waiting for the steps of the Turkish side. An-178 production is possible in Turkey
- said the ambassador.
According to sources in the military-industrial complex and the Turkish Ministry of Defense, the issue of establishing possible joint activities between the Turkish aerospace company TUSAŞ and the Antonov State Enterprise was first raised in 2017. After the visit of Turkish leader Recep Tayyip Erdogan to Ukraine on February 3, 2020, Ankara and Kiev resumed negotiations on this matter.
So far, the parties cannot agree. Turkey insists that production costs be divided equally. Another obstacle is Ankara's fear that by starting cooperation with Kiev, it will harm its relations with Moscow, which it has high hopes for, the newspaper concluded.
Note that before that, the Ukrainians already had an attempt to establish joint production of An-132 medium-haul cargo aircraft in Saudi Arabia. The An-132 is a modification of the Soviet An-32 transport aircraft - the only one in the history of Soviet aviation, which was created specifically for export and was not adopted by the USSR.
On December 20, 2016, a pre-production prototype of the An-132D was presented in Kiev. But in April 2019, the then president of Antonov State Enterprise Alexander Donets said that cooperation with Riyadh on the An-132 project was terminated.