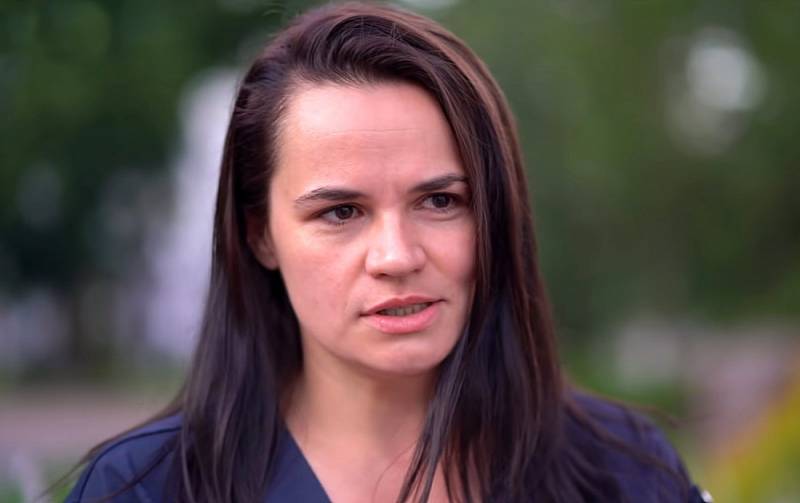 An analysis carried out by the International Institute for the Study of the Middle East and the Balkans, located in Ljubljana (Slovenia), offers its own view of the crisis in Belarus and the role of foreign actors in it.
On the eve, excerpts from their new report "2020 Belarus: Belarus between EU imperialism and Russian occupation" were published on the center's website ("Belarus 2020: between EU imperialism and Russian occupation"). It is possible to highlight the main points that the authors focused on.
It is noted that President of Belarus Alexander Lukashenko seeks to balance between the West (EU) and the Russian Federation. The Kremlin views the events in the neighboring country as troubles in its own backyard, believing that in this way the West and NATO are trying to bring their strategic positions closer to it.
Analysts believe that the statement of European Commission President Ursula von der Leyen is controversial in some aspects, especially in relation to the EU's offer of services to support a peaceful transition to democracy. [...] With such statements the EU contributes to the overthrow of the constitutional order of a sovereign and independent country

- noted in extracts.
It also says that Europe needs to be very careful and not allow such interpretations that could push Belarus into the sphere of Russia's interests, "which would mean the emergence of another failed state."
The EU does not dare to take more decisive measures also because it does not want to contribute to the realization of the more than obvious interests of Lithuania and Poland in relation to Belarus. In the context of this, the report says, it is important to warn all neighboring countries not to interfere in the internal affairs of this state.
On the other hand, even in the war against Georgia in 2008 and the subsequent recognition of the independence of South Ossetia and Abkhazia, Russia convincingly demonstrated its newfound power and determination to defend its interests. That clash was a warning to NATO, as well as a signal to the United States and other countries that the time when they could almost freely take action to the detriment of Russia's national interests is over. The position of Russia became even more obvious after the annexation of Crimea to Russia and the beginning of the conflict in Donbass.
According to analysts at the institute, presidential candidate Svetlana Tikhanovskaya made a major mistake when she decided to seek refuge in neighboring Lithuania. Belarus has a number of disagreements and disputes with this country, especially now that Vilnius has officially imposed sanctions. To explain the essence of her mistake, the authors resorted to analogies.
How Serbian citizens would react to a situation in which a presidential candidate of this country would find refuge in neighboring Croatia by asking this neighboring country to help him come to power

- a rhetorical question is asked in the text.