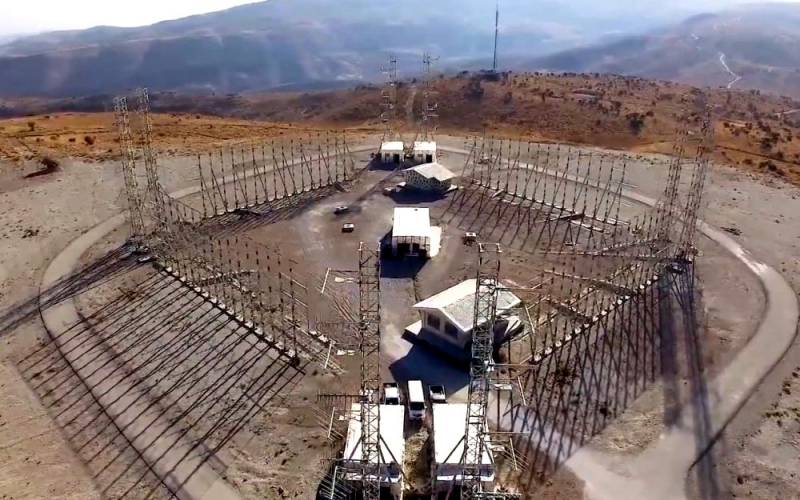 Stealth
technology
does not make the aircraft invisible to the radar, it only makes it difficult to detect, writes the American edition of The National Interest.
Donald Trump in contrast to the experienced
politicians
acts in his own unique style. Americans are accustomed to expecting a certain "filter", diplomacy and observance of etiquette from the head of state, but the president's supporters love him precisely for his immediacy. However, some of his words cause questions and irritation.
For example, Trump recently reported that his administration has invested $ 2,5 trillion in weapons, with actual costs accounting for only 20% of that amount. Another highly dubious statement by Trump is the claim that the fifth generation F-35 fighter is invisible. If the president had said this once, then he could simply not have paid attention to it, taking it for a reservation. But he has made such statements regularly since taking office, and the last time he even stated that F-35 fighters are literally invisible to the naked eye.
You literally don't see. It's hard to fight a plane that you can't see, isn't it? But this is an expensive plane that cannot be seen
- Trump said repeatedly.
At the same time, some Americans still hope that the president, speaking of the F-35, still means the fighter's radar signature. But Trump never used the word "radar" during his tenure.
Note that the myth of the "invisibility" of the F-35 has already been destroyed. The Iranians did it with the help of the Russian complex "Resonance-NE" earlier this year. On January 8, 2020, Iran launched a missile attack on US military installations in Iraq in response to the elimination of the commander of the IRGC, General Qasem Soleimani. Next, the Americans lifted their aviation based in the region into the air and pointedly sent it to the Iranian borders. It was then that the F-35 fighter was taken for escort by the aforementioned complex. Told about it
TASS
Alexander Stuchilin, Deputy Director General of the Resonance Research Center.
Only due to the fact that the radar personnel transmitted in clear text information about the routes of the fighters - confirming that they saw them - the opposing side did not commit irreparable actions that could lead to a big war
- said Stuchilin.
Resonance-NE is an export version of a stationary air defense radar with a phased antenna array. It operates in the meter range and is capable of detecting any air targets, including those made using stealth technology and hypersonic objects, within a radius of 600 km (ballistic missiles - up to 1100 km). Six such radars are required for all-round coverage. Moreover, Iran acquired two sets of all-round visibility back in 2015.