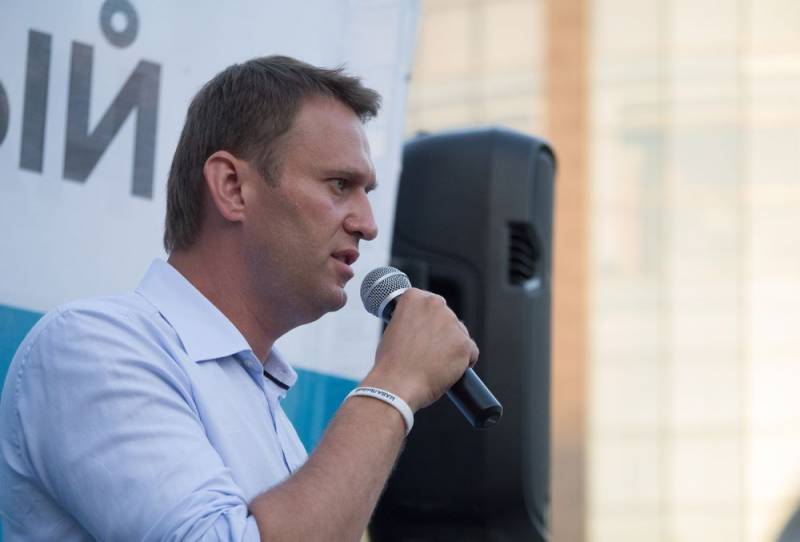 The well-known German anti-Soviet Russophobe, historian and professor at the University of Marburg, Wolfgang Krieger, in an interview with Stern magazine, hastened to accuse the Kremlin of an "attempt" on the opposition
policy
from Russia.
The publication notes that Krieger is one of the main experts on the work of the German special services. He said who could have ordered the poisoning of Alexei Navalny and what strategy was pursued by such an action.
I am sure that Putin personally gave the order for this assassination attempt. It is absolutely inconceivable that such a thing would be done without his permission.
- Krieger is sure, whose knowledge is based on communication with the special services of the Federal Republic of Germany, not Russia.
Krieger believes that if Vladimir Putin did not give such an order, this means a lack of control on his part over the special services. He is convinced that then the Russian president should be afraid of "his own agents and be afraid to sleep at night." The expert did not say anything about the Russian criminals and the mass of ill-wishers who do not have warm feelings for Navalny.
Putin himself is a professional in the affairs of the special services and would never allow such willful actions. The idea that his intelligence services could act on their own initiative is absolutely ridiculous in this case.
- the expert argues.
According to Krieger, the events in Belarus became the "decisive impetus" for the poisoning of Navalny.
Navalny openly stated that the protests in Belarus give hope to Russia as well. He urged Russians to follow the example of their neighbors, go out into the street and question the regime. Putin is afraid of it
- he explained.
The expert drew attention to the fact that regional elections are to be held in Russia in September 2020. Then he made the categorical conclusion that what happened to Navalny was "a campaign to intimidate" the opposition. Moreover, the "assassination attempt" is a signal to the whole world. The Kremlin allegedly tells humanity - "I watch everyone, and those who oppose are in danger."
Krieger stressed that Putin is openly demonstrating his power and is not afraid of the consequences.
Nobody abroad can say: Putin is guilty
Krieger laments.
The expert concluded that by sending Navalny to Germany for treatment, he did not show openness to the West, but made a kind of message, which once again made it clear that his position was unshakable.