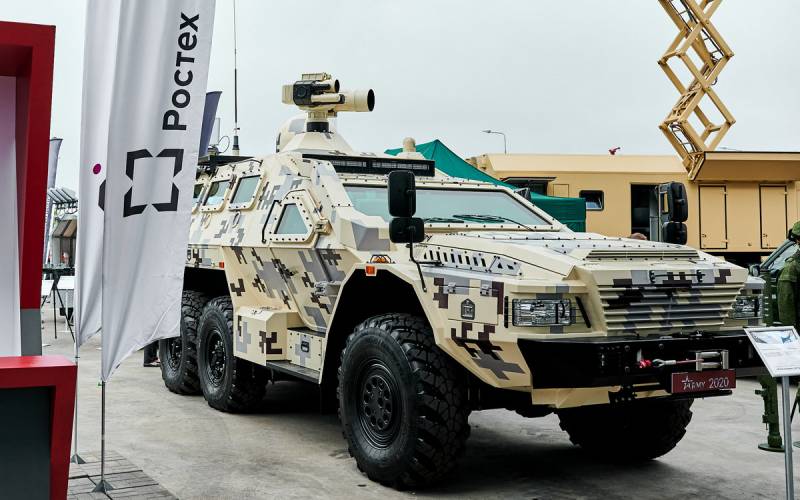 A unique complex for countering UAVs called Rat was presented by the Ruselectronics holding, which is part of Rostec. The system, which has no analogues in the world, was demonstrated by the developer within the framework of the Army-2020 forum.
The domestic anti-drones tool is a special armored vehicle equipped with surveillance and search devices that allow control and observation even in zero visibility conditions.
Several technical solutions are used to detect and neutralize enemy UAVs. In particular, the car is equipped with a radar, a complex for automatic recognition and suppression of telecommunication channels, a directional microwave suppression system, and even a laser installation for the targeted destruction of drones.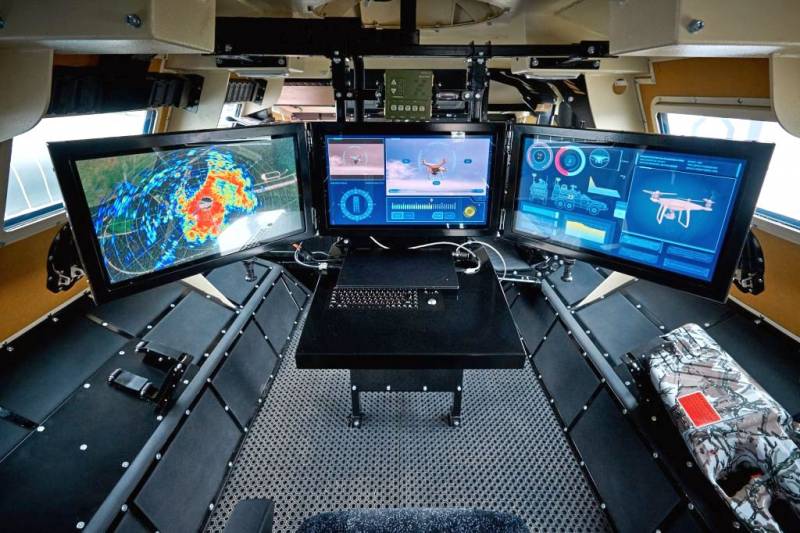 The complex is controlled by a central console with several displays located inside the armored car. Here, the received data is automatically processed, after which the operator is provided with optimal options for countering one or a group of detected UAVs. For example, the "Rat" can block communication and satellite navigation channels for "intruders" or even eliminate the drone using a targeted laser destruction system.
The developers claim that the new complex is capable of detecting enemy UAVs at a distance of 3,5 km. At the same time, the radius of suppression of communication channels and satellite navigation reaches 2,5 km.