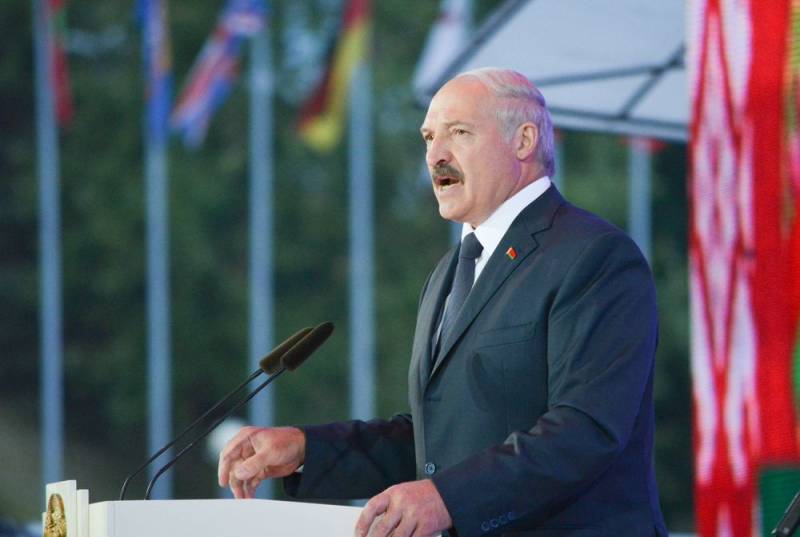 President of Belarus Alexander Lukashenko will abandon the Union State with Russia even at a difficult moment for himself. This was stated by Belarusian political scientist Dmitry Bolkunets during the broadcast on the Pravda.ru YouTube channel.
According to the Belarusian, the head of state will not change his decision even in the face of a serious internal political crisis. He recalled that the project of the Union State was born in the mid-90s. It was very difficult in Russia then.
политическая
и
economic
situation. At the same time, Lukashenka exploited people's nostalgia for the USSR and dreamed sooner or later "to enter the Kremlin".
20 years have passed, the contract has not been implemented
- he stated.
The expert stressed that the strengthening of the Union State and deep integration of Belarus with Russia does not meet the interests of Lukashenka. The President is well aware that he has little chance of retaining his power in the country or getting a leading post in the association.
Bolkunets added that the agreement provides for the de facto emergence of a new state - the confederation of Russia and Belarus. If Lukashenka had signed it, he would hardly have started holding presidential elections in his country at all. Perhaps, it would have already been about the formation of common union bodies of power while preserving the partial sovereignty of states.
But he (Lukashenka - ed.) Did not take this step and will not go
- the political scientist considers.
We remind you that in 2019 Lukashenko refused to sign a roadmap for the integration of the two countries. The agreements provided for the introduction of supranational bodies, a unified tax system and monetary unit.