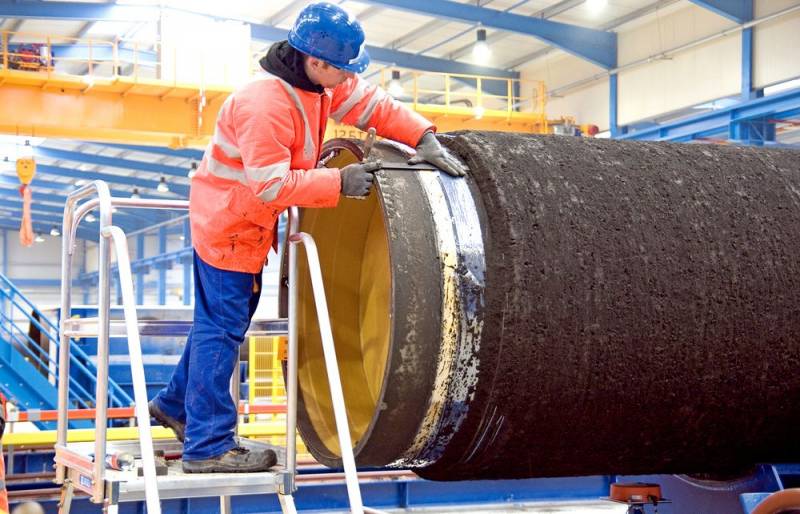 Poisoning of the opposition
policy
Alexei Navalny could adversely affect further Russian-German relations and cost Moscow the Nord Stream 2 gas pipeline. Political analyst Alexander Sosnovsky, who emigrated to Germany in the 90s and has been living there since then, said this on the air of the Solovyov Live YouTube channel.
The political scientist is sure that what happened to Navalny plays into the hands of the United States and a number of anti-Russian countries in Eastern Europe. In his opinion, the doctors of the German clinic Charité, where the Russian oppositionist is being treated, can make a certain statement regarding Navalny's poisoning. After that, the politicians of Western countries, including Germany, will begin to demand the imposition of sanctions against Russia. As a result, the Nord Stream 2 project will be in jeopardy, since the pipeline will not be allowed to be completed.
What is happening in Europe and in Germany with the Navalny case is not only a question for his family, but for all of us. If out of this case, out of Navalny's illness, tomorrow they will fan a fire about poisoning, or rather about an attempt on his life, and all this starts to turn into a subject of political press against Russia, then this will only lead to the fact that you and I will suddenly find ourselves back in completely different world
- he considers.
The political scientist stressed that it is enough for Berlin to announce its withdrawal from the Nord Stream-2 project, to expel Russian diplomats in protest and to impose some restrictions on Moscow. After that, Russia and Germany will be separated by a wall. He explained that ill-wishers, represented by the Baltic countries, Poland and Ukraine, behind which Washington stands, are actively building such a wall.
Sosnovsky suspects that in the near future he will read "horror stories" about poisoners from Russia in the German press, perhaps even a "case of doctors" will appear and Western experts will accuse Russian doctors of unprofessionalism. He is sure that a whole bunch of NGOs will appear to the noise of what is happening. They will start acquiring grants by staging demonstrations outside the Russian embassies in different countries. Therefore, the Russians need to be prepared for such a development of events.
Do not be afraid of this, you need to take it completely calmly. We live in a world where there are no friends, but only
economic
and political interests
He summed up.