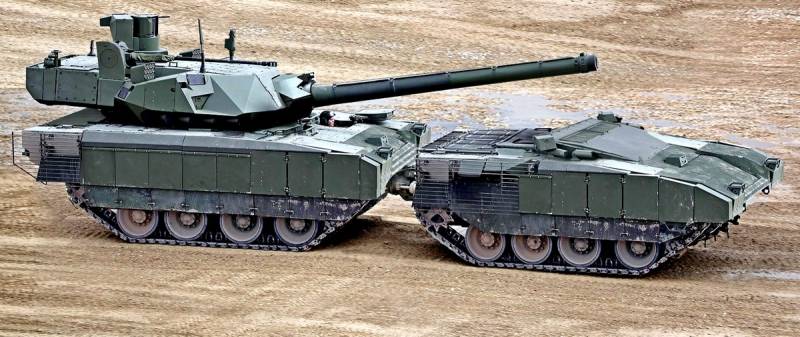 38th Research and Testing Institute of Armored Weapons and
equipment
Within the framework of the Army-2020 forum, he presented the concept of a combat vehicle, which in the future will replace the T-14 Armata. We are talking about a project of a promising tank in a two-link articulated design.
Despite the fact that the T-14 has not yet entered service, specialists from the Ministry of Defense have begun to develop its successor. The NII BTVT believes that the modern "Armata", which today is the only tank of the third post-war generation in the world, will be able to effectively fulfill the tasks assigned to it in the next 20 years. However, sooner or later he will need a replacement and it would be advisable to lay the foundations of a promising tank right now.
According to the presented project, a combat module with a control compartment for three crew members and protected by an armored capsule will be located in the front of the first link. In the middle part there will be an uninhabited tower equipped with an electrothermochemical cannon with an automatic loader.
The second link of the tank will be coupled to the first. It will house a 3 horsepower gas turbine engine and a compartment for air and ground drones intended for reconnaissance and security.