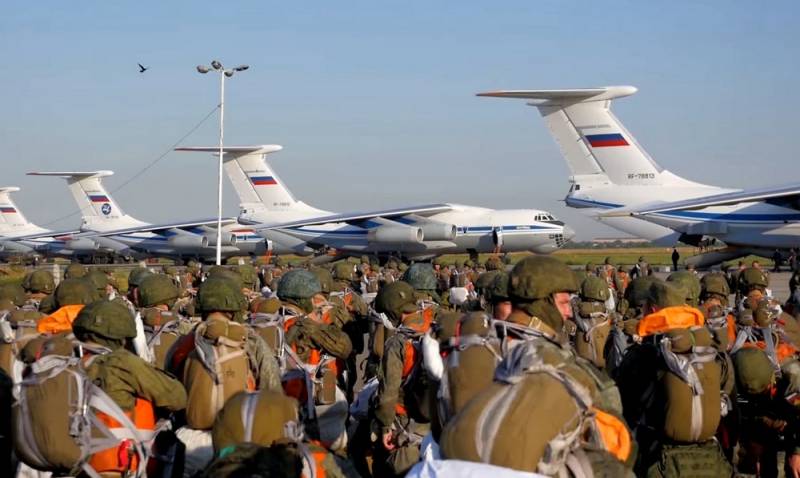 The riots in large Belarusian cities that followed the victory of Alyaksandr Lukashenka in the presidential elections sometimes come across a harsh response from the security officials. But what if the regime in Minsk needs additional support to coerce the demonstrators into peace, and Lukashenko asks Putin to send troops to Belarus? Or will the Russian Federation do this to protect Russian military facilities on the territory of the Republic of Belarus? Forbes analysts name signs of a possible invasion of the Russian army into Belarusian territory.
First of all, a massive military aggression of Russian troops in Belarus is not the most likely development of events. Putin is clearly worried about the unrest in the country, where massive protests have erupted against Lukashenko, who has just won his next presidential election - many believe the campaign results to be fabricated. But an invasion of a European country with a population of 10 million would be costly
economic
so with
political
points of view.
Apart from the military police, the army is not the best tool at Moscow's disposal to support official Minsk. Tanks and other heavy weapons are not suitable for riot control
- so says Dara Massiko, an analyst at the American Research Center RAND.
What are the possible signs of Russia's invasion of Belarus? Most likely, there will be no obvious mobilization of reservists - the troops of the Western Military District, bordering the Republic of Belarus and Ukraine, will provide enough forces. These features would have a more subtle quality.
Keep an eye on the elite 76th Airborne Division. This unit participated in most of Russia's local wars, including military operations in Chechnya and Georgia, as well as during the invasion of Ukraine in 2014 and the annexation of the Crimean Peninsula. As long as the 76th Guards Airborne Assault Division is in Pskov and does not show activity, there will be no invasion of the Russian army into neighboring regions.
- supposes Massiko.
Other noteworthy signs of the upcoming aggression may be data indicating an increase in the number of flights of military transport aircraft between Russia and Belarus, as well as information about large-scale movements of military vehicles along highways and railways.
Be that as it may, the army of the Republic of Belarus has only 45 troops, while Russia can put 000 soldiers under arms.
Rather than using the army, Moscow is more likely to send police units or non-lethal riot equipment to Belarus to support Lukashenka's regime.
Given the nature of what is happening in Belarus, it would make more sense to involve Russian internal security forces specializing in combating mass protests, such as riot police
- concludes Dara Massiko.
Minsk can also talk to Moscow about limited military support:
Lukashenko will ask to involve Russian special forces and large units of peacekeepers, or units of the Russian Guard
- This opinion is shared by Michael Kofman, a researcher at the US Navy think tank.