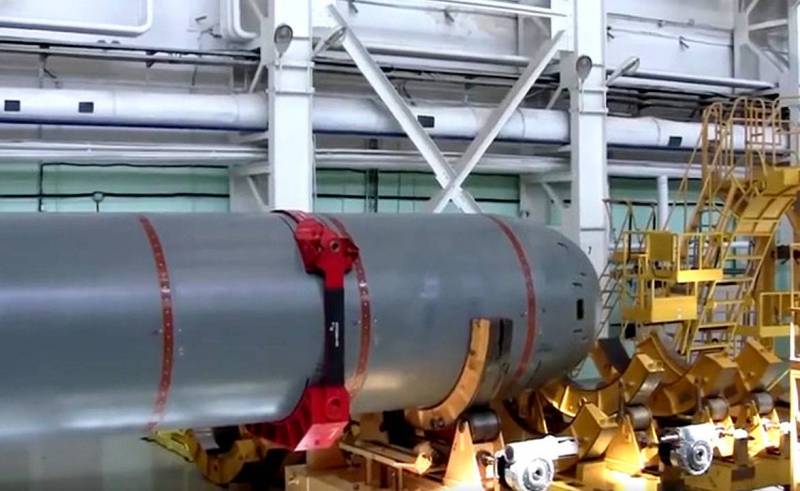 The Russian strategic underwater unmanned vehicle Poseidon is in the final stages of testing. Russia's Defense Ministry reported this on Navy Day last month. The experts of the British newspaper The Sun argue about what such weapons can threaten the United States.
Tests of the Belgorod submarine, which will carry and launch the drones, are nearing completion. Poseidon will be ready for a test launch very soon. According to Russian media reports, it can reach speeds of up to 85 km / h, has a range of up to 10 km and carries a warhead with a capacity of tens of megatons.
The publication draws attention to the words of the reserve captain of the Russian Navy, Konstantin Sivkov, who recently said that the detonation of the warhead of Poseidon could cause a tectonic rupture and completely destroy the North American continent.
USA realizes they will no longer be safe
- Sivkov said after Washington called on Moscow to stop the development of this "Doomsday weapon".
The submarine "Belgorod" is capable of carrying up to six nuclear drones that can destroy coastal cities by exploding near the coastline and creating huge radioactive tsunamis, pumping up The Sun. Speaking on July 26 in St. Petersburg, Putin bragged about the Poseidon and Russia's new hypersonic missile:
Using advanced
of technologies
, which has no equal in the world, including hypersonic strike systems and underwater drones, will increase the combat capabilities of the Russian fleet
- noted the President of Russia.
Back in 2018, Putin raved about the intimidating Poseidon, calling it "truly fantastic." He stated that these drones are quiet, highly maneuverable and have almost no vulnerabilities. There is no weapon in the world right now that could withstand Poseidon.