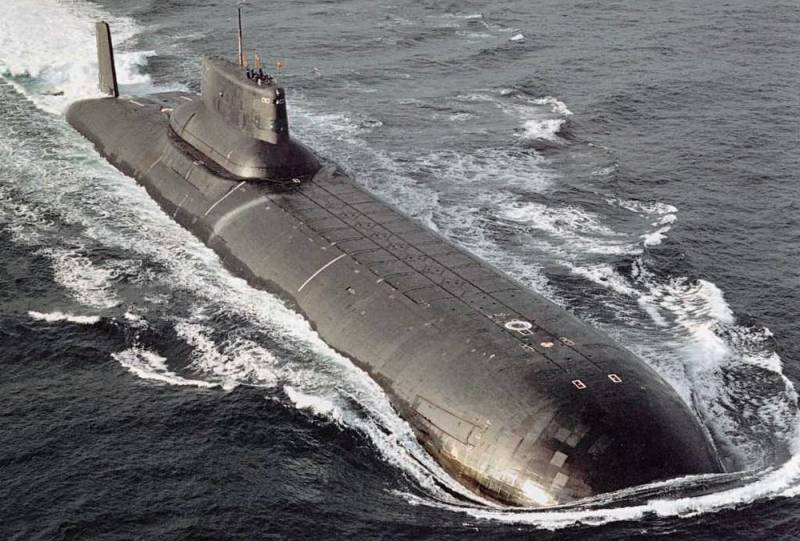 President of United Shipbuilding Corporation JSC Alexey Rakhmanov said in an interview
TASS
that the state company headed by him is ready to convert the largest submarines in the world into tankers, giving a second life to the nuclear submarine of Project 941 "Akula".
The head of the USC recalled that TK-17 "Arkhangelsk" and TK-20 "Severstal" due to lack of ammunition in 2004 and 2006 were withdrawn to the reserve, and later completely decommissioned from the Russian Navy. After 2020, their expensive disposal should begin.
He specified that these strategic nuclear submarines can be turned into submarines for transporting oil, various fuels and liquid cargo. Moreover, a project to create an underwater tanker based on the "Akula" exists. Moreover, Rakhmanov is glad that this idea has not died, it may turn out to be in demand and be implemented. At the same time, he noted that the creation of one such tanker will cost 80-90 billion rubles.
What difference does it make if you carry rockets or fuel? From the point of view of navigation safety, such a tanker is a good design. Under water, for example, a storm is not terrible
- he added.
Rakhmanov explained that the high cost of such a tanker is due to the fact that only 30% of the structural elements will be borrowed from the Sharks. The design bureau of the state company has already carried out the corresponding calculations.
Economy
this project turns out, as they say, "on a thin"
- he admitted.
We remind you that Project 941 nuclear submarines are officially recognized as the largest in the world, they are even listed in the Guinness Book of Records. Displacement "Sharks" is about 50 thousand tons, length - 172 meters, width - 23 meters. In 2019, the Navy came up with the idea not to dispose of these submarines, but to make cruise missile carriers out of them. According to experts, each such submarine will be capable of carrying about 200 such missiles.