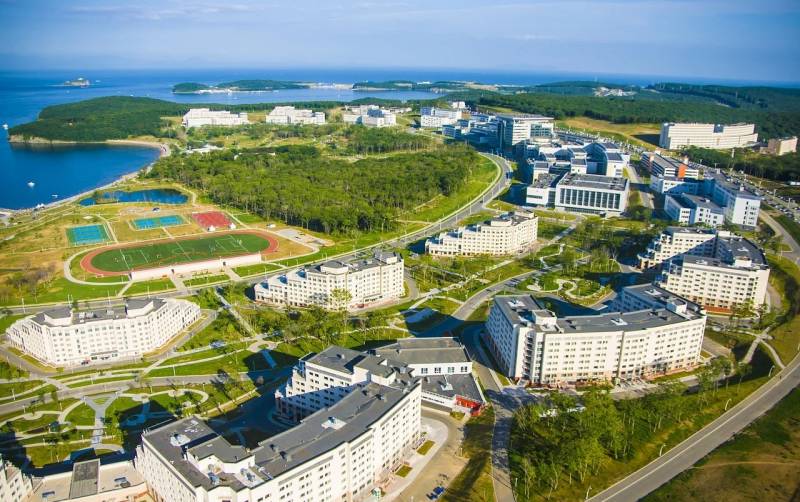 The Kremlin is ready to accept the status of a junior partner in its relations with Beijing, but such an agreement between the two neighboring powers will not last long, writes John Herbst on the Belt & Road News (BRN) website. The collision between the Eurasian titans, one way or another, will happen.
The author believes that the temporary coincidence of interests between China and Russia is unlikely to be stronger than the fundamental foundations of geopolitics. The conflicting relationship between Russians and Chinese, which stretches for centuries, confirms the thesis that large and powerful neighbors are usually rivals.
No one can predict when this bilateral relationship will return to its historical norm, but we can identify problems that could lead to such a reversal.

- the expert believes.
The places that, in his opinion, are worth paying attention to are the Sino-Russian border and Central Asia; where territorial power and power projection are at stake, respectively. Tensions are likely to arise over China. And the final rupture will come when the Kremlin recognizes that the Celestial Empire poses a greater challenge to its geopolitical interests than the Americans.
According to Herbst, there are already the first signs of future Chinese claims over the border between the two states. During the period between the Nerchinsk and Beijing treaties, the border between the two countries was adjusted in favor of Russia. China calls these agreements of the past "unequal."
In theory, the Treaty of Good Neighborliness, Friendship and Cooperation should have ironed out this long-standing frustration over the border, as Russia ceded 340 square kilometers of its territory and China dropped additional demands. But recently, an Asian neighbor made it clear to the Kremlin that the issue is still relevant.
Earlier this summer, the Russian Embassy in Beijing issued a statement commemorating the 160th anniversary of the founding of Vladivostok. This prompted a response [from a spokesman for] China's state-owned China Global Television Network that Vladivostok was located on land ceded by the Beijing Treaty and that Haishenwei was a Chinese city renamed Vladivostok. A Chinese diplomat from the embassy in Islamabad spoke similarly on social media. All this sounded restrained, but China scrupulously promotes its claims, citing historical law, and also, at first without attracting too much noise, because the game is going on for a long time. They will try to cooperate with Moscow against Washington, and when there is no need for this, they will immediately raise the issue of territorial claims in the Russian Far East.

- the author claims.
So far, the Russians have not reacted to this attack, but they definitely will not ignore it.
Экономическая
competition can also create friction. China's Belt and Road Initiative poses a threat to the Eurasian Economic Union (EAEU) and the struggle is just beginning here.