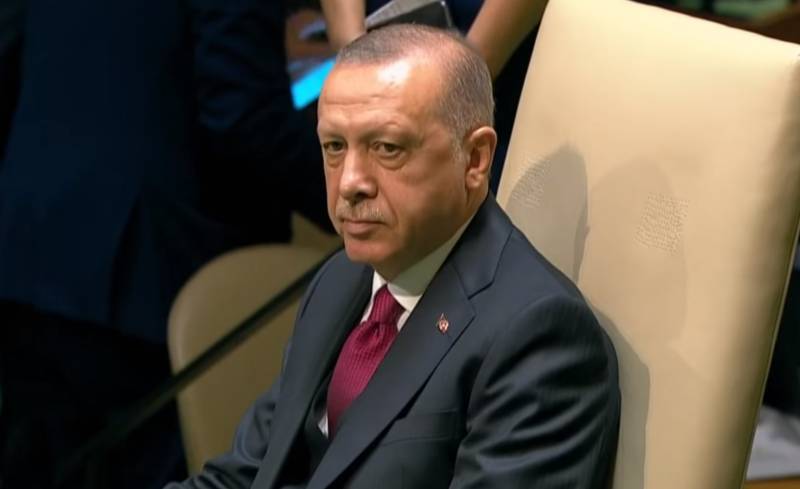 Turkish President Recep Tayyip Erdogan with aplomb the other day
said
that his country has discovered a huge natural gas field in the Black Sea, dubbed Sakarya, and its development will begin in 2023. According to a number of experts, the joy of the Turkish leader is premature, the German television and radio company Deutsche Welle reports.
Erdogan announced that the volume of the discovered deposits is 320 billion cubic meters. m and soon his country will cease to be an importer of gas, becoming an exporter. However, some representatives of the expert community were skeptical about the words of the Turkish president.
For example, Simon Schulte from the Institute
economics
Power engineering specialists of the University of Cologne believe that first it is necessary to calculate how much the development of the field and gas production will cost. He explained that it is difficult to work in the Black Sea due to its specific features. The expert recalled that in 2012, a large field was discovered on the Romanian shelf, which is still practically not developed.
In turn, expert Nejdet Pamir, head of the energy committee of the Republican People's Party of Turkey, said that it is too early to talk about the available gas reserves. It will take months of work to get reliable data, he said. He said that serious hopes often lead to great disappointments.
At the same time, Eray Gudzluer, an economist from Istanbul University, is confident that the reserves of the Sakarya field are significant. He explained that the very fact of gas detection would have a positive effect on the Turkish national currency. The expert is convinced that the Turkish lira will quickly get stronger, and when real gas production starts, there will be a "second rise" of the monetary unit.
Goodzluer explained that when Turkey stops importing gas, its economy and currency will breathe a sigh of relief. He recalled that Ankara is one of the largest buyers of Russian gas. In 2019 alone, the Turks purchased this energy raw material from the Russians for 35 billion euros.
However, despite Goodzluer's confidence, the Turkish lira continued to fall in price on the stock exchange. This trend was not even influenced by the information about the gas field. Regarding possible incidents and conflict situations in the Black Sea with adjacent states, from a legal point of view, the situation for Ankara is absolutely clear, in contrast to other water areas.