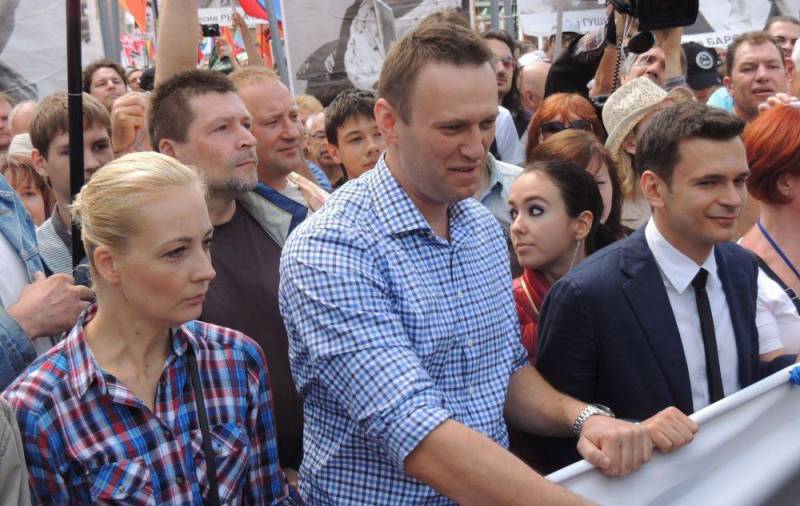 The American media organization Politico tried to find out who wanted to kill Russian opposition leader Alexei Navalny.
List of conditional suspects who benefit from death
policy
is very large. As a fighter against corruption, he has as many enemies as he has filed bribery charges against the Russian elite.
There are many influential people in Russia who would be happy if he died. In addition, Navalny is the only influential opponent of Russian President Vladimir Putin, according to the publication. Therefore, the Russian opposition quickly decided who could
to poison
their leader.
This is Putin. Regardless of whether he gave the order personally or not, the responsibility lies entirely with him.
- wrote the press secretary of the politician Kira Yarmysh on Twitter.
However, such an accusation is not surprising. This is not the first time in Russia the health of a critic of the Kremlin has suddenly deteriorated sharply. What happened to Navalny is reminiscent of the incident with journalist Anna Politkovskaya in 2004. Then she suddenly lost consciousness after getting on the plane. As with Navalny, those close to Politkovskaya pointed to a cup of tea with the toxin as a possible cause. Politkovskaya survived this incident, but two years later she was killed in front of her house.
The "beneficiaries" of this shipment are rich and famous people who have become targets of investigations into Navalny's corruption, as well as members of the inner elite fighting for more influence.
Aleksey Venediktov, editor of the radio station Echo Moskvy, noted that the disaster with Navalny took place "at a politically sensitive time for the Kremlin", when massive protests were shaking neighboring Belarus.
According to political scientist Abbas Gallyamov, if the opposition wins in Belarus, this may inspire their Russian colleagues and demoralize Putin's supporters. Before that, Navalny urged his supporters to ignore the referendum on amendments to the Constitution and focus on regional elections in the fall of 2020, as well as on the campaign to the State Duma in 2021. He emphasized that protest moods in Russia are growing and cited Khabarovsk as an example.
The incident with Navalny occurred while he was returning from a trip to Siberia. Oppositionists feel that they can defeat the current government in the regions. For example, in 2019, Sergei Boyko, head of Navalny's campaign headquarters in Novosibirsk, came in second in the mayoral election. This is a serious signal for Moscow, the American newspaper summed up.