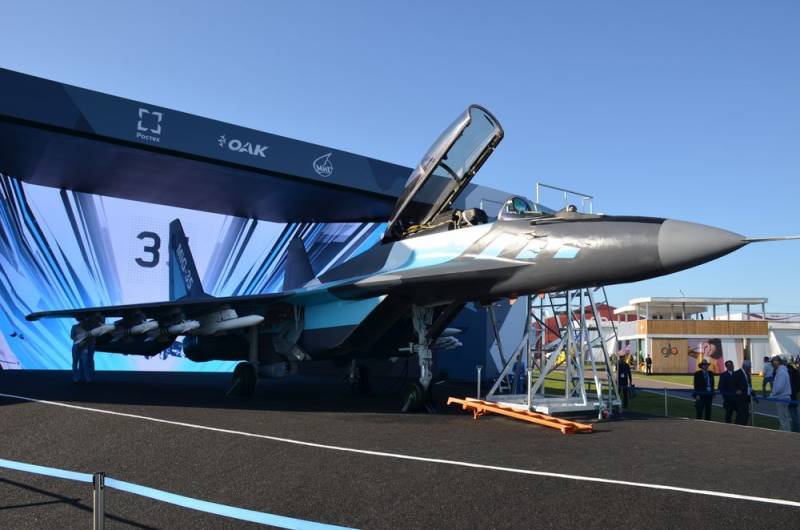 Moscow will send the latest 35 ++ generation MiG-4 fighters to Syria to advertise its products to potential buyers. The Vietnamese magazine Dät Viet writes about this, which published the expert opinions of American military specialists.
Experts from the United States believe that in the near future the MiG-35 will begin to fight the F-15 and F-16 of the Israeli and Turkish air forces in the skies of Syria. The Americans are confident that Tel Aviv and Ankara will have serious problems when the MiG-35s appear at the Khmeimim airbase. The Russian fighter is better, more modern and more efficient than the American F-15 and F-16 in service in the countries of the region.
The MiG-35 has many advanced features, including the use of artificial intelligence
- the Americans emphasized.
Syria has become a real testing ground for the Russian Armed Forces to test weapons in real combat conditions. They have already tested T-90 and T-14 Armata tanks, Su-35 and Su-57 fighters.
India, Egypt, Belarus and Angola may become buyers of the MiG-35. All that remains for Russia is to demonstrate the functionality of its fighter, and there is simply no better place than Syria.
The publication drew attention to the fact that this is not the first time the Americans advertise the Russian MiG-35. Recently, Military Watch magazine not only
praised
this fighter, but also recommended New Delhi to buy it, calling it the best choice for confronting Beijing. In fact, the United States recognized the superiority of the Russian combat vehicle over its F-21 (F-16 for the Indian tender).