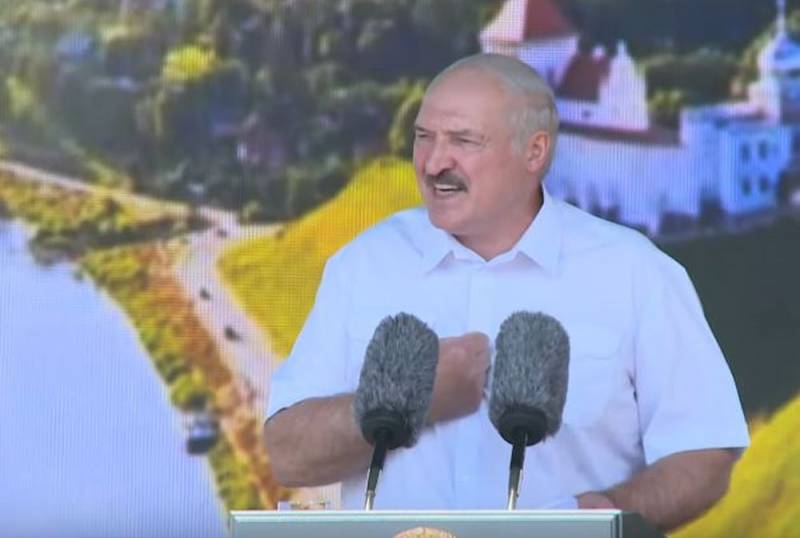 On August 22, 2020, Belarusian leader Alexander Lukashenko announced that all factories on strike in the country should be closed. The President announced this in Grodno, at a rally in his support.
It should be noted that it was not in vain that Lukashenka chose this city for such an announcement. The thing is that the Grodno region is the Belarusian analogue of Western Ukraine. She was a supplier of protesters to the capital and at the same time a separatist region that wanted an early rapprochement with Poland. Therefore, the trip to Grodno looks like a logical retaliatory move by Lukashenka.
Why break with our own hands what we have been creating for decades? We must not allow this to anyone. We must live and develop in peace
- Lukashenka said in his speech.
After that, the head of state appealed to the governors and chairmen of the executive committees so that they would not force and persuade those who did not want to work to work.
The country will survive this. Don't force. Do not. We still won't force them and won't persuade them
- Lukashenka specified.
After that, Lukashenko ordered to close all enterprises in Belarus, where strikes are continuing, from 24 August 2020.
But, if the enterprise is not working, from Monday - the lock on the gate, we will stop. People will cool down, we will figure out who to invite to this enterprise later
- he stressed.
Lukashenka recalled that there are private companies in the country that are pushing their workers to strikes in order to take the places of the state ones. The President pointed out that people are accustomed to a quiet, tolerant country and they are already tired of the protests that have fallen on their heads. They want a quiet life and they ask for it. Therefore, they need to give it, and protests need to be done away with, no matter how someone likes it.