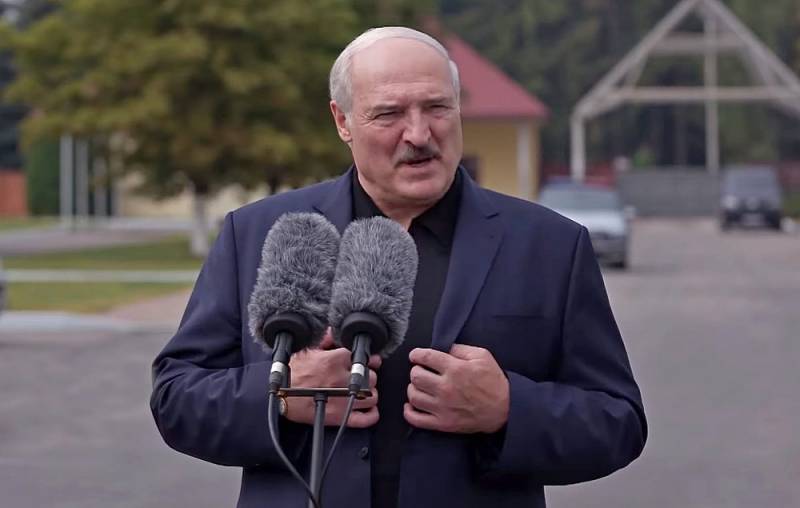 On August 21, 2020, Belarusian leader Alexander Lukashenko announced that having lost Belarus, Russia would expose its entire western front. This is how the president explained the protests that gripped his country.
It's only the beginning. The redivision of the world will begin and where we will be is the main question. <…> We will not be allowed to live in peace. <...> They attack Russia first of all, but they want to crush us. Will not work. We will fight back
- said the head of state.
According to Lukashenka, Washington is behind the processes in Belarus, which is being actively played up in Europe. The West deliberately organized protests in order to then use Minsk in the fight against Moscow. The United States wants to create an extended Baltic-Black Sea region through which it can influence Russia. But in order to organize this kind of "cordon sanitaire", you first need to take control of Belarus.
They were preparing this mess for us. Russia was afraid of losing us and the West decided to pull us up somehow, as we see now, against Russia. Now they want to establish this Baltic-Black Sea corridor, a cordon sanitaire - the three Baltic republics, us and Ukraine
- he explained.
Lukashenko explained that Belarus remained the only state with which Russia can somehow still cooperate on its western border. Now the US wants to remove this "weak link" in order to fully control the entire Russian-European border.
The Belarusian leader stressed that he would not allow a violent seizure of power in his country. He does not want his compatriots to accuse him later that he did not protect them when he was president and he had the opportunity. The president tried to explain to people that if the opposition takes power, it will turn life in the country upside down. Therefore, the authorities are forced to resist, sometimes brutally, in order to maintain peace and quiet for those who want to work.
The fatherland is in danger, we can't joke
- added Lukashenka.
At the same time, he expressed confidence that the situation is not catastrophic and soon the tension in the country will be completely removed.