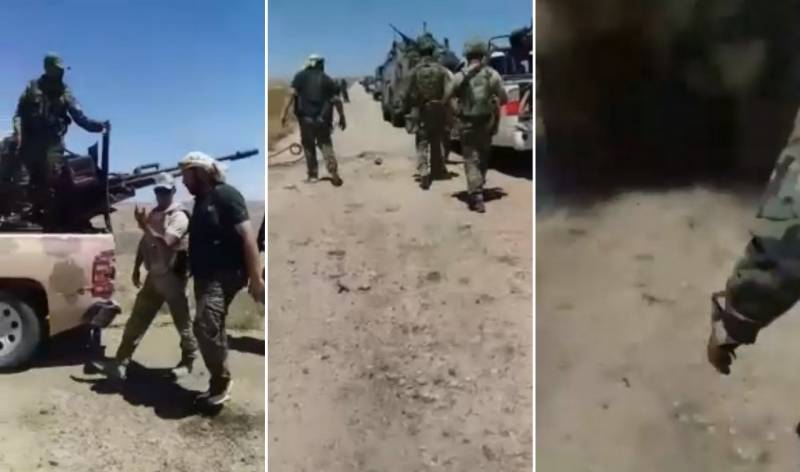 A video of the death of the Russian military adviser Major General Vyacheslav Gladkikh and the commander of the defense forces of the city of Al-Mayadin Muhammad Taysar al-Zahir, as well as four Syrian militias in the province of Deir ez-Zor, has been published on the Web.
The footage shows an Arab cameraman filming and commenting on what is happening. The column stands on the road, and the Russian general and the Syrian military leader, accompanied by guards, walk along it, discussing something. One of the soldiers points to the operator with his finger to continue filming the leaders walking along the column.
When the group moves some distance from the operator, an explosion is heard. He was captured on video. One of the group members stepped on a disguised mine or land mine. As a result, the explosive device went off right under the passing people. The force of the explosion is more like an IED than a standard "anti-personnel".
It should be noted that it is quite difficult to survive in such a situation. Why the leaders left their vehicles and whether engineering reconnaissance of the area was carried out before the passage of the column is not clear.
We remind you that as a result
bang
also injured two Russian and three Syrian military, who received injuries of varying severity. Their health status is currently unknown.