Arab media report that the Russian military, together with the government forces of Syria, are preparing a major operation against ISIS terrorists (an organization banned in Russia) in the desert area of ​​the provinces of Homs and Deir ez-Zor. The militants will have to answer for
blowing up a column
near the At-Time oil field, completed on August 18, 2020.
Then in
explosions
two IEDs on the side of the road, the military adviser from Russia, Major General Vyacheslav Gladkikh, the commander of the Syrian militia of the city of Al-Meyadin Muhammad Taysar Az-Zahir and four of his fighters were killed, and two Russians and three Syrians were wounded of varying severity.
However, according to Syrian sources, the elimination of irreconcilable jihadists in this area will only temporarily make the situation relatively calm.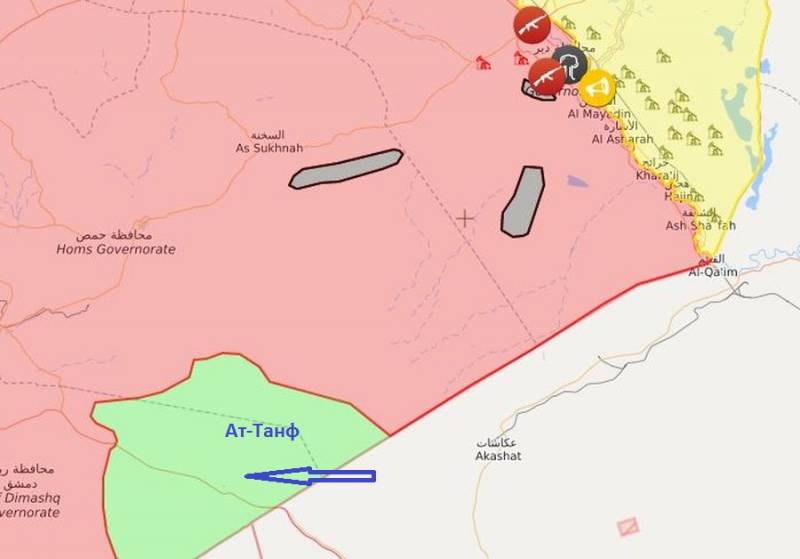 The thing is that while the American military base At-Tanf, conveniently located at the junction of the borders of Syria, Iraq and Jordan, will exist in the south of the country, the militants will be transferred to the territory of the SAR. This base is a kind of incubator for the production of all kinds of "opposition" and is responsible for the spread of "democracy" south of the Euphrates River.