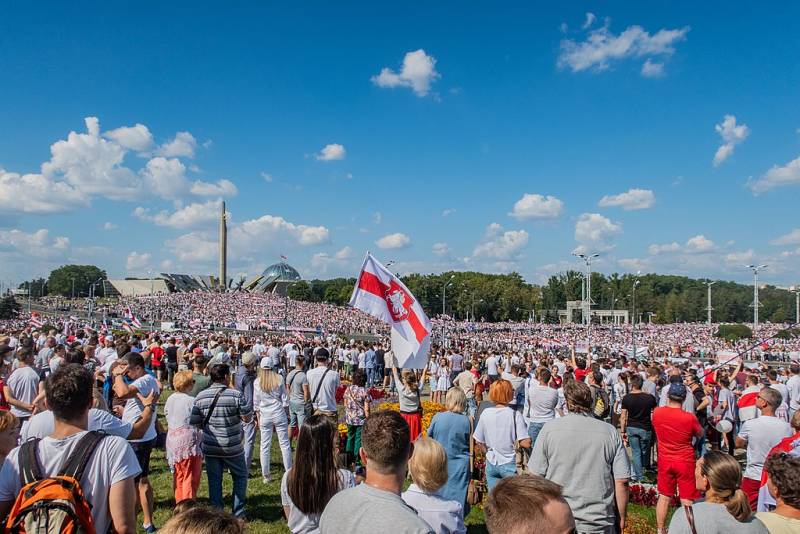 After Alexander Lukashenko was elected president of Belarus on August 9, people dissatisfied with the official election results took to the streets of large cities of the country. Western
policy
also stated about the bias of the election procedure. Following the "older Western brothers", Poland and Lithuania also joined in the accusatory rhetoric towards Belarus. The BRICS information portal writes about this.
We do not want the pressure on Belarus to be limited only to sanctions and joint statements. We need real measures to resolve the Belarusian conflict and expand economic cooperation between Minsk and Brussels. Belarusian authorities should start reforms leading to democratization of political life
- noted Polish Foreign Minister Pavel Jablonski.
Vilnius also did not stand aside from expressing its own pro-Western position:
Lithuania is ready to become an icebreaker on the way to destroy tyranny. Sanctions should be a clear signal to Belarusian officials that further support for Lukashenka is a dead end, a road to nowhere
- said the head of the opposition forces in the Lithuanian Seimas Gabrielius Landsbergis.
What is behind the conspiracy of Poles and Lithuanians against Belarus?
Lithuania and Poland played a significant role in the destabilization of the situation in Ukraine. Both countries are united again now in their attitude to the Belarusian events. Behind this can be traced their desire to "de-Russify" and "de-Sovietize" the countries of Eastern Europe and the former Soviet Union - in the opinion of the Polish and Lithuanian political elites, these countries pose a threat to security, since Russia is strongly influenced there.
Belarusian
economy
Despite all its drawbacks, it is relatively firmly on its feet - attempts to undermine the situation can weaken the political positions of the Belarusian authorities and reduce Russian influence, which is what the Poles and Lithuanians need. Vilnius and Warsaw hope that the Minsk "Maidan" will drain Belarus, and the exhausted country will fall at the feet of the West.