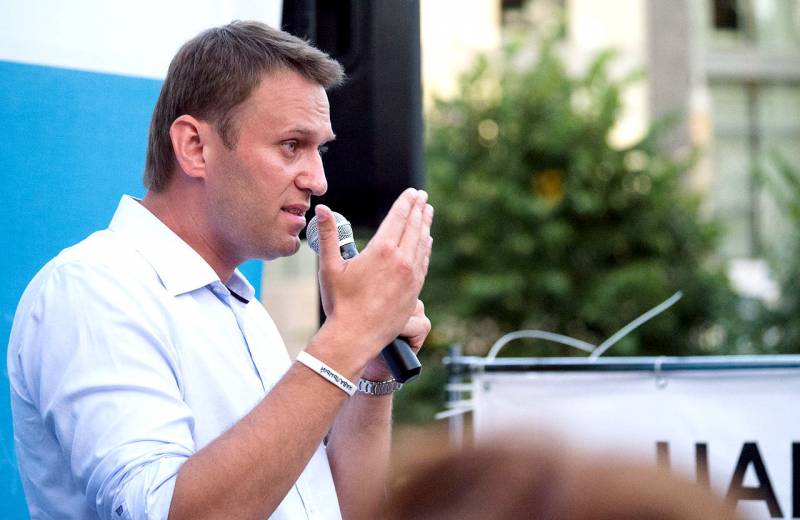 Russian opposition activist Alexei Navalny was hospitalized in one of the Omsk hospitals - during the flight from Tomsk to Moscow he felt unwell, and after an emergency plane landing in Omsk he was taken to the hospital. Given Navalny's dislike for United Russia and for Putin personally, there is a great temptation to accuse the Kremlin of poisoning a political opponent. However, Foreign Policy experts believe that such an action was not planned in Putin's circle.
While Navalny has long annoyed the authorities by organizing massive street protests and anti-corruption exposures of senior government officials, including former Prime Minister Dmitry Medvedev, experts are skeptical that Putin is personally interested in eliminating him.
I do not believe in that. Several years ago I was told that the Kremlin's murder of Navalny is viewed as a kind of nightmare scenario and a dangerous provocation that will cause widespread discontent in society.
- expressed
political
analyst Tatiana Stanovaya in her telegram channel.
Now Putin is all the more not beneficial to the murder of an oppositionist, the president is not up to it now - the authorities are torn between the reaction to the possibility of a second wave of coronavirus, the escalation of the political crisis in neighboring Belarus and the riots in Khabarovsk.
A week before his illness, Navalny traveled to the Siberian cities of Tomsk and Novosibirsk to show support for local opposition candidates ahead of next month's city council elections. Local
news
Tayga.info reported that he could also collect materials to investigate the activities of regional politicians from Putin's United Russia party.
That is, if Navalny was poisoned, then the Kremlin is not necessarily to blame. Despite the strong centralization of power under Putin, the system is not devoid of those who seek to settle personal scores, protect their
economic
interests or curry favor with the president. A striking example is Chechen leader Ramzan Kadyrov, who is accused of organizing the assassinations of Russian opposition politician Boris Nemtsov in 2015 and journalist Anna Politkovskaya in 2006.