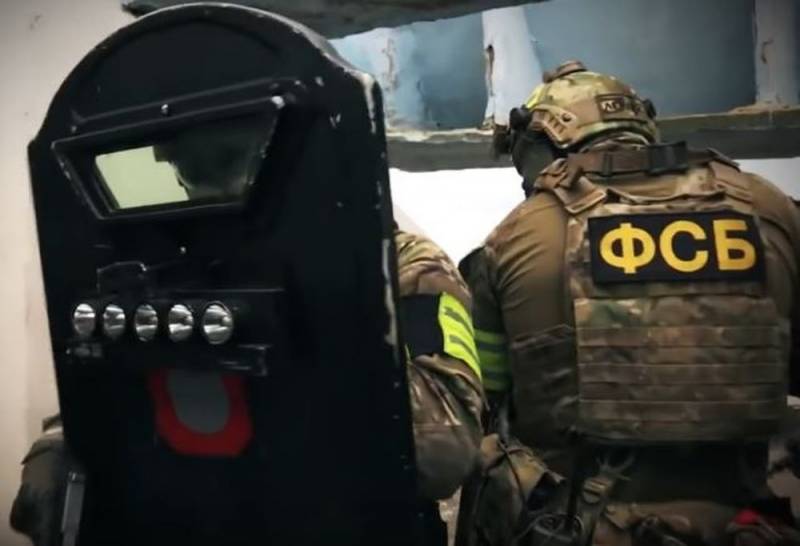 The FSB of Russia conducted a special operation and suppressed the activities of the SBU on Russian territory. The Ukrainian special service tried to steal from Russia one of the leaders of the Donbass militia, who took part in the hostilities against the Armed Forces of Ukraine. This is stated in an official message posted on the agency's website on August 20, 2020.
As a result, seven Russian citizens were detained. The organizers and curators were two citizens of Ukraine (Andrey Baidala and Igor Mishchenko), who acted on the instructions of the head of the DKR SBU A. Rusnak and his subordinate A. Poklad, who deals with organized crime in Russia.
It is clarified that Baidala and Mishchenko created two capture groups, three people in each, from representatives of the Russian criminal world. They had to carry out the kidnapping of a Russian citizen for $ 200 thousand, having previously received an advance payment of $ 50 thousand. The seventh of the detainees was responsible for the channel of illegal movement across the border.
Investigative Committee of the Russian Federation in Moscow initiated a criminal case under Part 3 of Art. 30 p. "A" part 3 of Art. 126 of the Criminal Code of Russia (attempted kidnapping by a group of persons committed by an organized group). ORM and investigative actions continue. At the same time, the agency's message does not say who the attackers wanted to steal.
According to journalist Semyon Pegov, citing sources in the Russian special services, the SBU wanted to kidnap one of the defendants in the case of the Boeing crash in Donbass.
The most likely targets: the former head of counterintelligence of the DPR Defense Ministry Dubinsky ("Khmury"), the former head of the DPR Defense Ministry Igor Girkin (Strelkov), as well as the former DPR Prime Minister Alexander Borodai. The commander of the Vostok brigade, Alexander Khodakovsky, is also of great interest to the Ukrainian special services, but he is in Donetsk. The main purpose of the operation was to bring to The Hague a person who has information about the downed Malaysian Boeing in 2014
- says Pegov.
In turn, Boroday told the Internet publication
"Politnavigator"
that comments should be given by the FSB, which detained the attackers "not yesterday."
I can add only one thing - we are not afraid of anyone in our native land. God will not give, as they say, the pig will not eat. And if he tries, he may choke. I am not going to give advice to the employees of our special services - they are professionals who are well versed in the matter and know what to do in such cases
- said Borodai.
With this agency
EADaily
informed that according to information received from a source in the Russian special services, the SBU tried to steal Girkin (Strelkov).