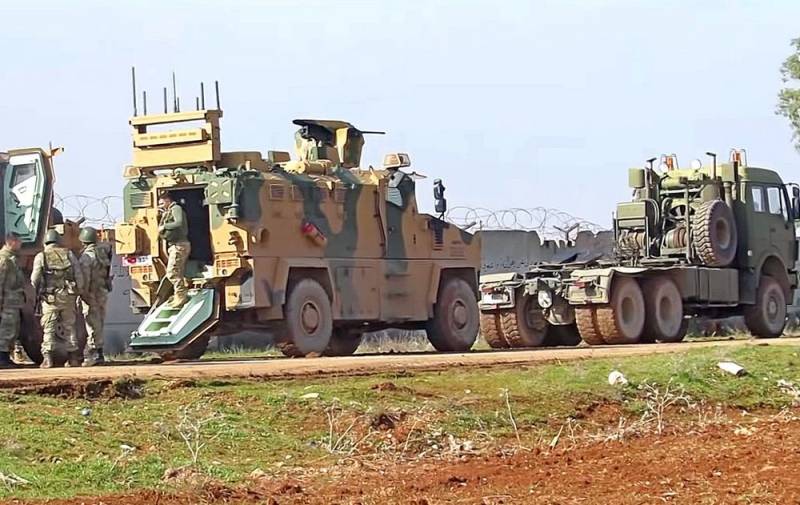 On August 18, the situation in the south of the Idlib de-escalation zone escalated sharply. Mutual shelling by government forces and jihadists continues to this day. In the evening of August 19, the largest military convoy of all time entered Syria.
equipment
Armed Forces of Turkey.
According to local residents, intense fighting is taking place between the SAA and the militants in the Jebel al-Zawiya area. There are also active exchanges of fire between them near the cities of Al-Baraa and Kafr-Nabal with the use of artillery, mortars and heavy machine guns. Similar reports are received from the regions of Harsh Binin, Fatira, Sfukhon, Ankawi and other settlements in the vast region of Syria.
At the same time, the Russian Aerospace Forces inflict massive missile and bomb strikes on the positions of the militants and their rear facilities. The Hayat Tahrir al-Sham group (an organization banned in Russia), an alliance of irreconcilable Islamists, is being attacked.
At the same time, it is clarified that more than 450 units of Turkish equipment, including tanks, armored vehicles, self-propelled guns and trucks with various property, crossed the border with Syria. In addition, jihadists' statements appeared on social networks that Turkish artillery also began to strike at them and they were caught between two fires.
We remind you that the militants had to leave the M4 Latakia - Aleppo highway on the Jisr al-Shugur - Serakib section. However, they did not do this, thereby violating the Russian-Turkish agreements of March 5, 2020.