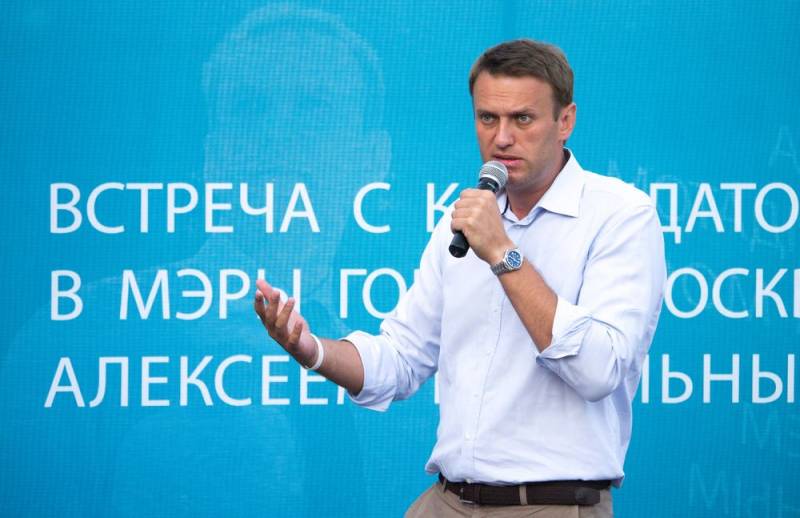 On August 20, 2020, Russian opposition leader Alexei Navalny fell ill on board a plane flying from Tomsk to Moscow. The airliner made an emergency landing at the port of departure, after which
policy
was urgently taken to the emergency hospital №1.
Press secretary of the politician Kira Yarmysh wrote in her Twitter account that Navalny has toxic poisoning and is unconscious. After a while, she clarified that the victim fell into a coma and was connected to a ventilator. There are no test results yet, and the police have been called to the hospital at her request.
In turn, the head physician of the Omsk BSMP-1 Alexander Murakhovsky explained that Navalny, who was already unconscious at the time of hospitalization, was in serious condition. He confirmed that the politician is connected to a ventilator. Experts suspect Navalny is poisoned with sodium oxybutyrate.
It should be added that a video has appeared on the Web, which shows a politician drinking tea in an airport cafe before departure, and then screaming loudly in pain while in the toilet on board the plane.
Law enforcers have already begun checking on the possible poisoning of Navalny. The police are examining the CCTV footage and interviewed an employee of the cafe where the politician was drinking tea. She stated that due to the large flow of visitors, she did not even notice him. Moreover, the press secretary Yarmysh informed that there are already more police than doctors in the hospital. ICR staff are also in the hospital. The S7 Airlines reported that the politician did not eat anything on board.
We remind you that on July 20, 2020, Navalny announced the closure of his Anti-Corruption Fund. In his opinion, there is no point in working with the stamp of a foreign agent.
Perhaps that was a kind of signal for his western curators. Alexey and his team have ceased to be necessary, a kind of "waste material". But as a "sacred sacrifice" it would come in handy as never before: the United States has long been looking for new reasons to impose even tougher sanctions against our country. Nord Stream 2 in this capacity could not work - the European partners not only did not support their overseas "elder brother", but also sharply opposed it. But the option with murder, as the practice of such stories shows (Skripal in Great Britain, Khangoshvili in Germany), may well rally the political elites of the collective West against Moscow.