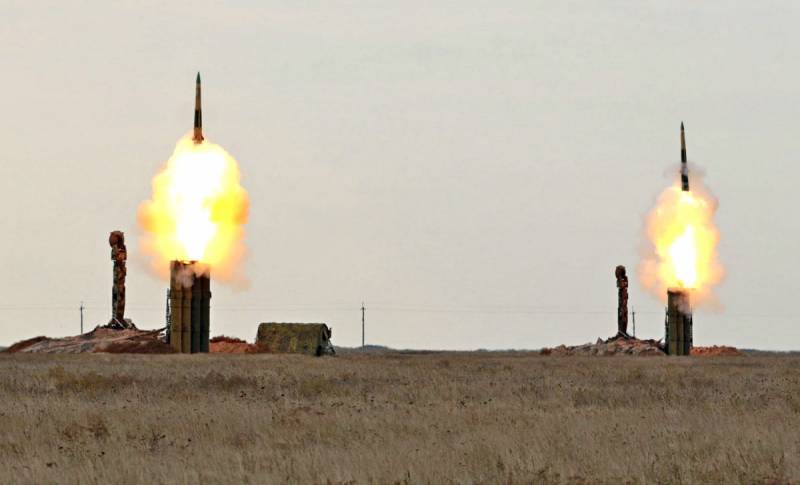 The newest Russian air defense missile system "Antey-4000" will be presented for the first time at the forum "Army-2020". This was stated by the developer of promising weapons, the Almaz-Antey concern.
It is reported that the stand will house the 9A83M-2E and 9A84M-1E launchers and loaders, which are part of the system, as well as the 9M83ME and 9M82ME guided missiles capable of hitting an air target at a distance of up to 400 km.
Recall that the Antey-4000 air defense system is an export version of the highly mobile S-300V4 air defense system, created by the Almaz-Antey concern in 2016. The complex is designed to protect strategic objects and troops from possible attacks by ballistic or aerodynamic missiles.
According to military experts, the S-300V4 has unique characteristics and significantly surpasses its predecessors, the S-300V and S-300VM (Antey-2500). The complex is capable of successfully fighting both modern combat aircraft and almost all types of medium-range missiles.
Fully "digital" SAM "Antey-4000" has an increased resource and is able to carry a long watch in peacetime. At the same time, according to some reports, in the event of a missile attack, the complex is capable of guaranteed hitting up to 24 aerodynamic targets, including subtle ones.