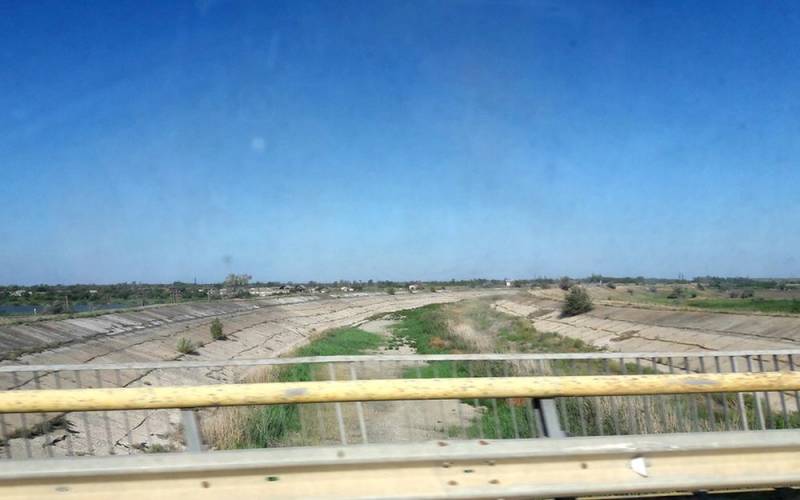 Russian President Vladimir Putin is considering an invasion of neighboring Belarus in order to then start blackmailing Kiev in order to resume water supply to Crimea. This was announced on the air of his YouTube channel by the Ukrainian grant-eater Taras Berezovets, the organizer of a group of NGOs whose activities are dedicated to the "hybrid aggression of the Kremlin."
It should be noted that since 2017, Berezovets has been working for the now former guarantor Petro Poroshenko. On the Pryamoy TV channel, he hosts the Situation and The Week programs. Now he is actively criticizing the current President Volodymyr Zelensky.
According to Berezovets, "Putin is vitally interested" in sending troops to the southern part of Belarus. After that, he will begin to "put pressure" on the northern border of Ukraine.
We have it huge and absolutely undisguised. The main part of our troops is in the Donbass and partly in the south, so it will be impossible to completely block the north, and the Russians will be able to deploy their contingent quickly enough
- he said.
At the same time, Berezovets doubts that a full-scale Russian invasion of Belarus will take place.
The scenario is risky, its probability is rather low, but not zero
- he stressed.
Berezovets drew attention to the fact that in Crimea there is an extremely acute situation with water supply. There is a real drought in the region that has not happened for 150 years. Therefore, Moscow will seriously put pressure on Kiev and this is a big problem for Ukraine.
He believes that the head of Crimea, Sergei Aksenov, did not in vain ordered to start restoring the bed of the North Crimean Canal. Simferopol and Moscow are confident that they will be able to come to an agreement with the President of Ukraine Volodymyr Zelensky and the head of his office, Andriy Yermak.
I think it will do without a military invasion (into Ukraine - ed.), They will simply try to force water to Crimea by means of military-political and economic blackmail
- summed up Berezovets.