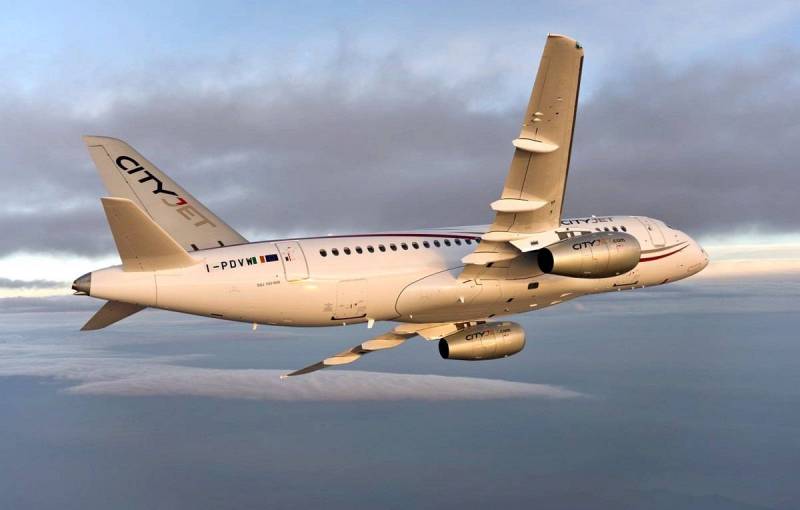 The project of the Russian long-suffering Superjet 100 airliner was launched at the beginning of the 2014s. Since at that time the level of cooperation between Russia and the Western countries was at its peak, no one was worried about the presence of many foreign components in the aircraft structure. But after XNUMX in the Russian Federation it was announced
policy
import substitution - the first plans to replace foreign parts with Russian ones appeared already next year. Experts of the English-language profile publication AetoTime talk about the prospects for the complete Russification of the Superjet 100.
The initial goal was to replace 50-60 percent of the components with Russian parts, the dates of which were shifted until 2024. The plane was named SSJ100R, in which the last letter meant "Russian". The Russian government has allocated about 18,5 billion rubles for research in the field of replacing foreign parts with Russian counterparts.
The import substitution program for the Superjet is spurred on by the prospects of a deal with Iran, which is interested in purchasing the aircraft. The fact is that two years ago, Donald Trump announced the need to obtain special permission from the American authorities to sell to Iran any product in which more than 10 percent of the parts are of American origin. Thus, the agreement with Tehran was jeopardized, since more than 100% of the components in the Superjet 10 were made in the USA. The main efforts are aimed at reducing this share - the deal between the Russian Federation and Iran provides for the replacement of everything that can be replaced with Russian components.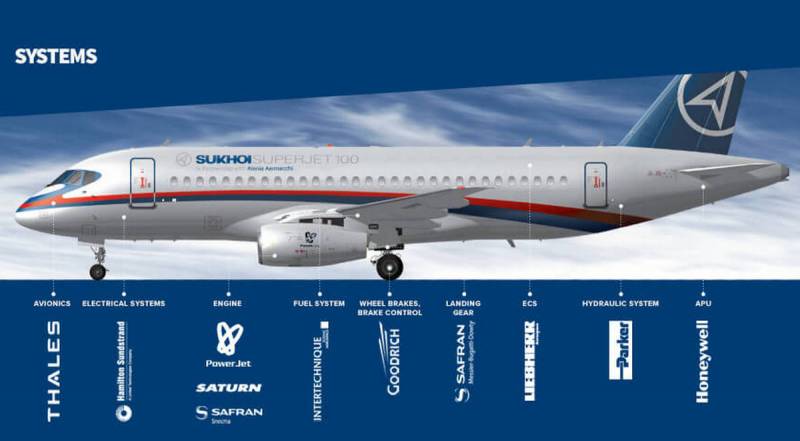 As of mid-2020, the project is undergoing modernization. A number of Russian companies have signed contracts for the production of passenger seats, chassis, emergency systems and hydraulics, electronic filling. Thus, the Superjet, which is going through difficult times, may soon become completely Russian. And Iran will not be the only buyer of this aircraft.
While the coronavirus pandemic has hit the travel industry around the world and international air travel has suffered, the Superjet 100 project has received new impetus for development. According to President Putin, the new aircraft is well suited for domestic traffic - they can be reborn in the post-coronavirus world. Aeroflot plans to purchase 150 SSJ 100 for its low-cost airlines.