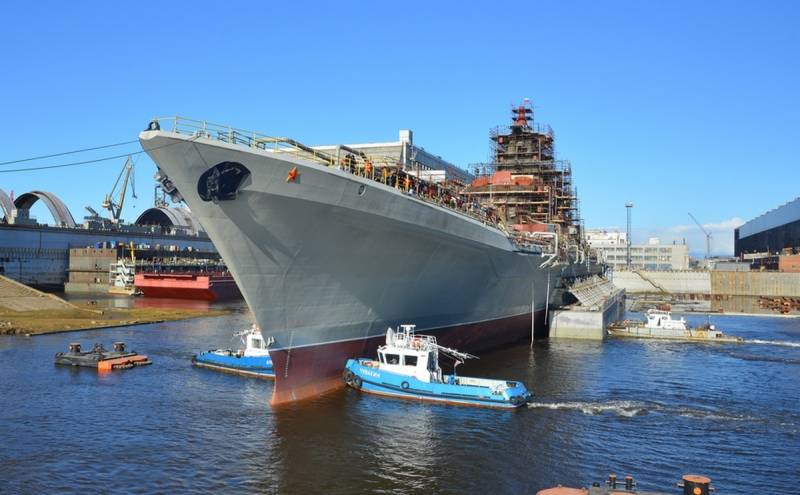 Yesterday, August 18, at Sevmash (Severodvinsk), a Project 11442M ship was withdrawn from the loading basin. Thus, one of the most labor-intensive stages of modernization of the domestic heavy nuclear missile cruiser "Admiral Nakhimov" has been successfully completed.
Recall that the aforementioned cruiser was laid down in May 1983. The ship entered service in the USSR Navy in 1988. Until 1992 it was called Kalinin. Work on the modernization of the TARK began in 2013. The transfer of the updated "Admiral Nakhimov" to the Russian Navy is scheduled for 2022.
It should be noted that only the hull will remain from the "old" cruiser after the repair. Not only the arsenal of a combat vessel has undergone modernization, but also radar stations, communications, navigation and electronic warfare systems. Also, the warship reactor was reconstructed and the pipelines and electrics were completely replaced.
With regard to weapons, the "Admiral Nakhimov" will receive 80 universal launchers 3S14, allowing to place cruise missiles of the "Caliber" family, supersonic "Onyx" and even hypersonic "Zircons" on board. The latter allow you to hit a target at a distance of more than 1000 km and develop speeds up to Mach 8.
Such a powerful arsenal of missiles will allow "Admiral Nakhimov" to confront a whole group of enemy ships alone.