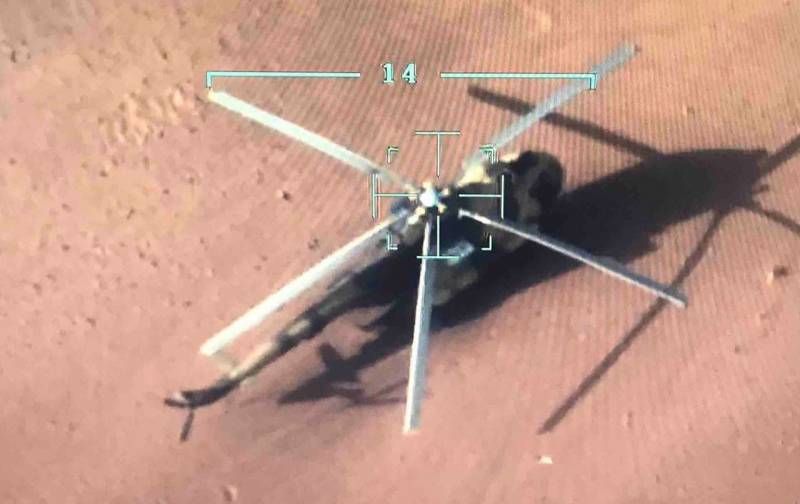 Troops of the Government of National Accord seized a multipurpose Mi-17 helicopter of the LNA troops after its emergency landing. This happened west of the city of Sirte.
For reasons unknown so far, possibly due to
technical
malfunction, the helicopter of the army of Marshal Haftar had to land on the territory controlled by the PNS. In order not to be captured, the pilots had to flee, leaving the car. The helicopter was later hijacked by the Government of National Accord and photographed by a Turkish drone.
Meanwhile, the presidents of Turkey and Russia, Recep Tayyip Erdogan and Vladimir Putin, on August 17, discussed the Libyan problem by telephone. The Kremlin press service reports that the leaders of the countries have agreed to support real steps to resolve the conflict in North Africa and start direct negotiations - this would be in line with the decisions of the Berlin Conference and UN Security Council Resolution 2510.
A day earlier, Turkish Foreign Minister Mevlut Cavusoglu met with US Secretary of State Mike Pompeo in the Dominican Republic - during their dialogue, an agreement was confirmed to continue discussing the intra-Libyan situation.
In early August, Washington called for permission for the National Oil Corporation of Libya to continue its activities. According to The Wall Street Journal, the United States authorities threatened LNA commander Khalifa Haftar with sanctions for allegedly imposing a ban on the supply of oil products from Libya.