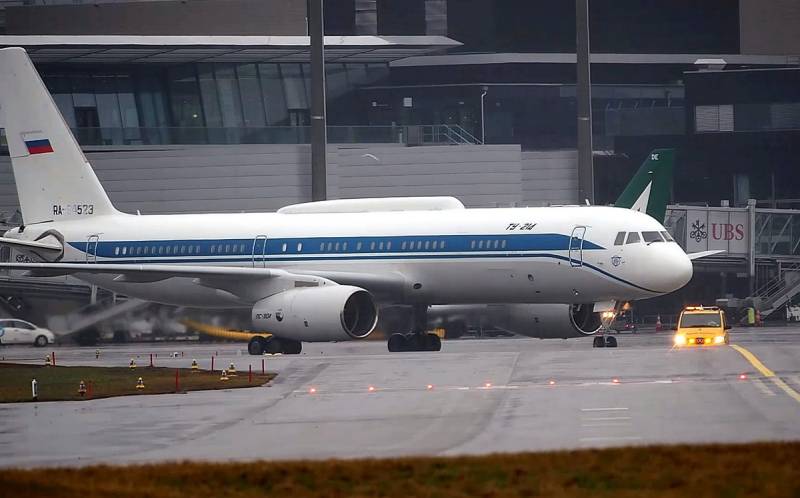 On August 18, a special-purpose aircraft Tu-214VPU (registration number - RA-64523) of the FSB of the Russian Federation landed at the airport of the capital of Belarus. What kind of transport is this and why did he come to Minsk?
According to open sources, the special aircraft is used for flights by the head of the Russian FSB, Alexander Bortnikov. The aircraft took off from Moscow's Vnukovo airport and landed in Minsk at 17:18 local time. The authorities of any of the countries did not report the purpose of the plane's visit to Belarus.
Tu-214VPU is the most expensive non-military aircraft produced by the Gorbunov Kazan Aviation Production Association. The contract for its development was signed in 2011. One such high-rise command post of the FSB costs about 2,7 billion rubles.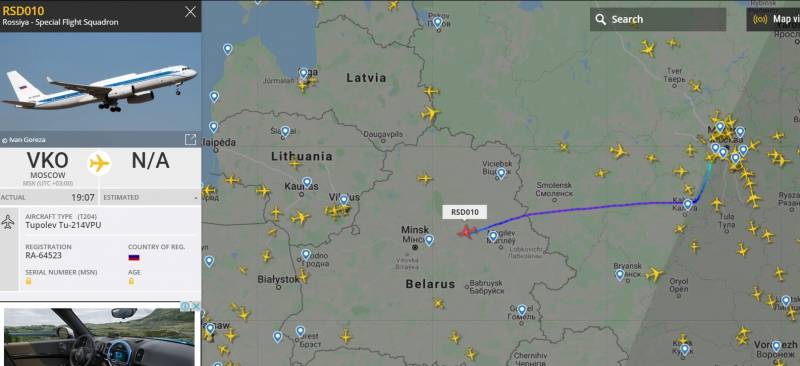 Tu-214VPU has become at least the third Russian government aircraft to land in Minsk in the past few days. On August 12, two Tu-134AKs of the Russian aerospace forces landed in the Belarusian capital. The press did not report on the purpose of these flights, but soon it became known about the return to Russia of 32 Wagner PMC soldiers detained in the vicinity of Minsk.
The destination of the last flight is also still unknown. The arrival of such planes prompts local telegram channels to build versions about the flight of Alexander Lukashenko to Russia or about his departure to Moscow for consultations with Putin. However, the Belarusian president denies such rumors.
Earlier, Russian President Vladimir Putin assured his Belarusian counterpart that Moscow would provide any assistance to the brotherly country, if needed. It is likely that operatives led by the FSB director were sent to Minsk to assist the KGB of Belarus. The task is to prevent a coup d'etat, to identify the provocateurs and instigators of riots, as well as to search for the organizers of illegal actions.