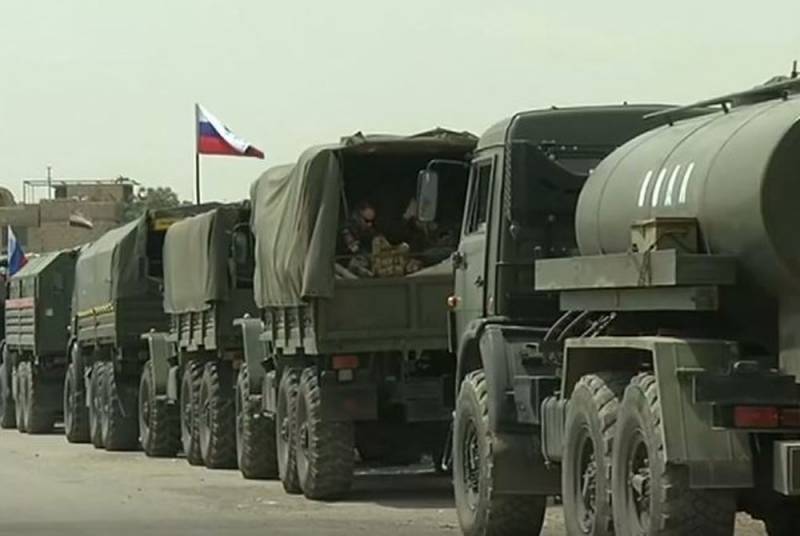 On August 18, 2020, 15 km from the Syrian city of Deir ez-Zor, terrorists blew up a convoy of Russian military police returning from a humanitarian mission. As a result, Major General Vyacheslav Gladkikh, who was a military adviser to the Syrian Armed Forces, died. Two more soldiers from Russia were also injured of varying severity.
The information about the death of the Russian general was confirmed by the Russian Ministry of Defense. A jihadist improvised explosive device detonated near the highway as a convoy passed by. The general was seriously injured. He, along with other victims, was promptly evacuated, but the doctors failed to save the officer's life. The leadership of the ministry presented him with a state award posthumously. The family of the deceased was assured that she would receive comprehensive support.
Major General Vyacheslav Gladkikh served as deputy commander of the 36th combined arms army of the Eastern Military District (Republic of Buryatia). Before that, as a colonel, he commanded the 7th separate guards tank Red Banner, the orders of Suvorov, Kutuzov, Alexander Nevsky, the Orenburg Cossack brigade (Chelyabinsk region).
At the same time, Syrian sources claim that the incident took place near the At-Taym oil field, located south of the specified Deir Ez-Zor. In addition to the Russian general, the commander of the militia of the city of Al-Meyadin, Muhammad Taysar Az-Zahir, and four of his fighters were also killed, and three more Syrians were wounded.
We express our sincere condolences to the families and friends of the victims.