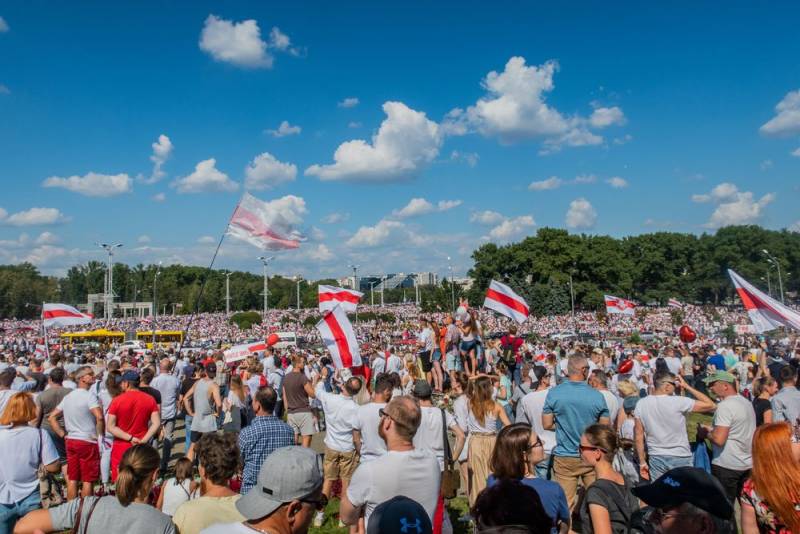 Poland should not interfere in the affairs of Belarus and quarrel with Russia because of this, Arthur Dziambor, a deputy from the Confederation of Freedom and Independence party (an association of conservative forces, has 11 seats in the Seim), is sure. He made his statement during an interview with Polskie Radio 24, writes the Polish conservative Internet portal Niezalezna.
Warsaw should take care of the interests of the Poles in Belarus and the interests of Poland in this country. No matter who is in charge there. Now, unfortunately, in Poland we have some
policy
want to achieve the so-called democratic coup in a neighboring country. I wonder by what mechanisms they will do this? This is either military action or some kind of sanctions. Military actions are out of the question, and it is unprofitable for us to impose sanctions on Belarusians and their government
- said Dziambor.
The politician stressed that the Polish authorities have no reason to loudly resent what is happening in Belarus. Not a single dictator will react to this, and Lukashenko has ruled in Belarus for over 20 years. He believes that Polish diplomacy should feel good in any country, regardless of the state system existing there.
Unfortunately, in some countries there is no democracy and the government is not chosen the way we would like. That happens. But there are still Poles in Belarus, whose safety we must take care of, and we do international business with Minsk. We must ensure that it pays off
- he noted.
According to the MP, Poland should have good
economic
relations with all countries, including Russia. He is convinced that the raison d'être of Poles is to do business with everyone.