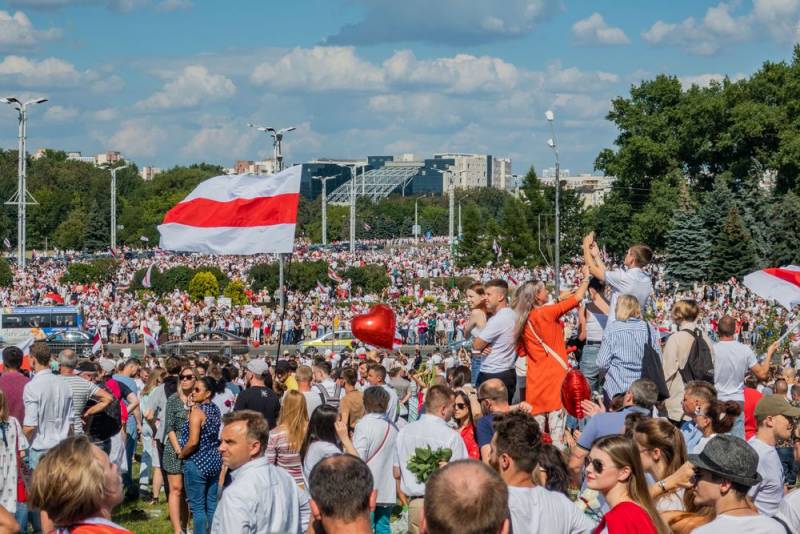 Russian
political
consultant Oleg Matveychev predicted a worse scenario for Belarus than the Venezuelan one. He announced this on the air of the talk show "60 minutes" of the TV channel "Russia 1".
The expert stated that the Belarusian leader Alexander Lukashenko lost the information campaign around the presidential elections. Moreover, with his contradictory rhetoric, the President of Belarus has confused the situation so much that it is already difficult for him to get out of the current situation.
Matveychev recalled that there are no
generally accepted reasons
, which are needed for the "color revolution". There are practically no bad roads, corruption, oligarchs, raiding and serious social problems in the country.
There is no poverty, as they try to balance everything. The question is different. Lukashenka simply let foreign media into the country, gave the opportunity to work for all kinds of NGOs. It's all over for you!
- he said.
This is a spider web. This fly thinks that by touching the web with its wing, it can fly away. She carelessly thinks that this is a trifle, but she is getting more and more confused, and now we see how Lukashenka got even more confused in this story with elections.
- added the political scientist.
According to Matveychev, Lukashenko himself does not understand why he detained the "Wagnerites" and put pressure on Russian banks.
In the best case, if he stretches the situation to the Venezuelan variant, and, like Maduro and Guaido, will stand opposite each other for a whole year. And so - everything goes to what will be worse
- the expert predicts.