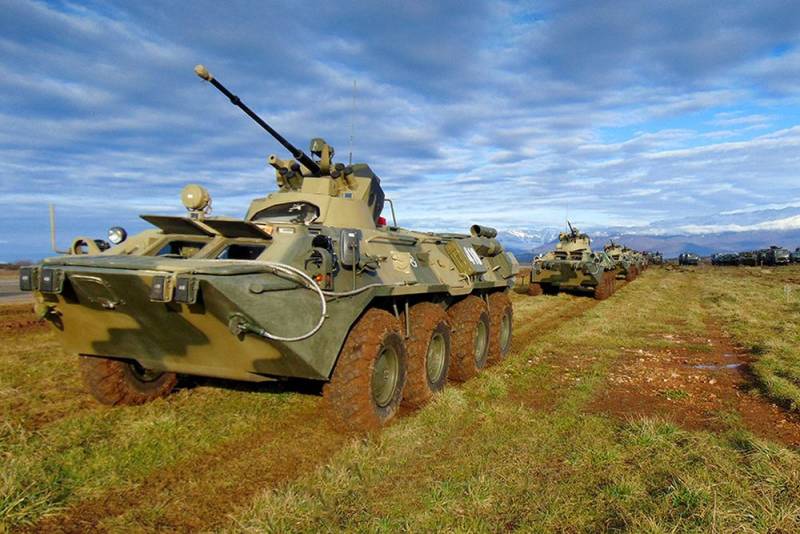 The director of the Alexander Institute, Markku Kangaspuro, said that Russia should never invade neighboring Belarus. He is quoted by the Finnish national broadcaster Yle.
Belarus is at a turning point. The second week of demonstrations against the authoritarian President Alexander Lukashenko has begun. At the same time, the West is watching with tension the actions of Russia. Online earlier
появились
photos and videos of unidentified military trucks moving through the territory of Russia towards the Belarusian border.
Yes, it seems to be true. Another question is what is inside these cars and will they then cross the Belarusian border
- noted Kangaspuro.
According to Kangaspuro, Moscow can use the redeployment of its military as an element of pressure on Minsk. Due to its location, Belarus is an integral part of Russia's security strategy. At the same time, armed intervention can lead to great destruction and turn the inhabitants of this country against Moscow, the expert explained.
In turn, the Finnish Ambassador to Belarus Christer Mikelsson explained that the Belarusians consider Russia an older brother. He stressed that in Minsk they are protesting not against Russia, but against the falsification of the presidential elections in Belarus. Both states are closely interconnected, they have a common military (CSTO) bloc and
economic
(EAEU) an alliance, and there are close family ties between residents.
Putin and Russia are likely to lose more from an invasion than they gain. As already mentioned, Belarusians do not protest against Russia
- confirmed the words of Ambassador Kangaspuro.
The expert noted that the protests in Belarus are very different from the protests in Ukraine in 2014, which led to the "armed intervention" of Russia. No EU flags are waving in the streets, and opposition leader Svetlana Tikhanovskaya does not seek to completely withdraw Belarus from Russia's influence.
They (the protesters - ed.) Are simply demanding that fair elections be held, since Lukashenka did not.
- summed up Kangaspuro.